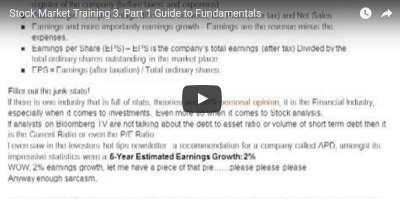 Understanding the basics of fundamental analysis is important, especially when analyzing a stock.
This video looks at why we do business, how we can measure the success of a business and how to find winning stocks by understanding the basic measures of a company.
This Video looks at some very important measures of a company,
Earnings
Earning Per Share (EPS) and why it is important.
Profit Margin

If you enjoyed this video please leave a comment.
To your success!
Learn Stock Market Trading and Investing with our "Trading Academy FREE" 10 Modules, Videos + 2 eBooks. Click Here to join our 20,000+ Members