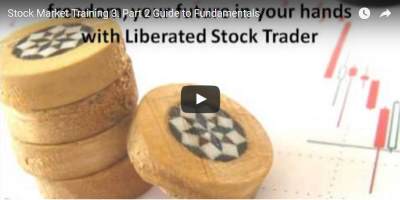 Understanding the basics of fundamental analysis is important, especially when analyzing a stock.
This video looks follows on from Part 1 and takes a deep dive into how to see the fundamental performance in Stock Charts, what Stock Charts to use, and what Earnings per Share "EPS" acceleration looks like.
It also includes a quiz about how to view and compare the EPS results of 2 companies to decide which it better.
If you found this video helpful, please leave a post.
To your success.
Learn Stock Market Trading and Investing with our "Trading Academy FREE" 10 Modules, Videos + 2 eBooks. Click Here to join our 20,000+ Members