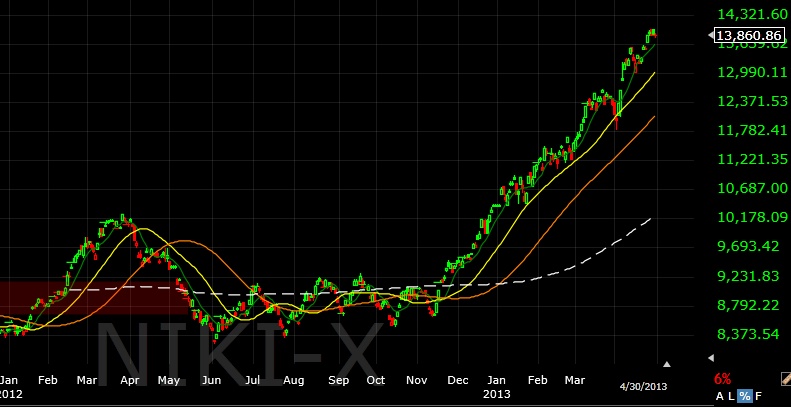 The Bank of Japan's policy of aggressive monetary easing has made the Tokyo Nikkei index by far the best performing index on the globe, racking up a magnificent 40% gain in less than a year.
But why are they doing it?
In short by increasing the supply of money the Bank of Japan (BOJ) want to encourage a healthy amount of inflation. The monetary easing is being used to deflate the worth of the Yen. This in turn makes Japans exports cheaper to foreign purchasers. This is great news for exporters in Japan as it makes their products more price competitive and allows them to win more in the market place against cheaper rivals.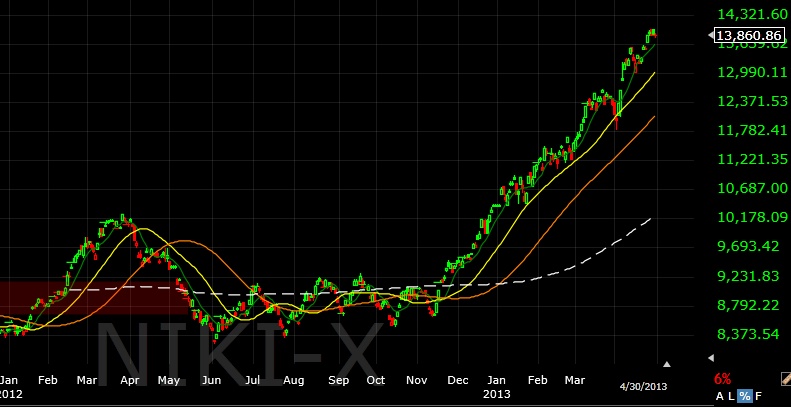 This has really kick started the Japanese economy and is arguably something they should have done a long time ago.
The Japanese have obviously learned some lessons from the U.S. Britain and Europe and felt they are in a situation to take advantage of this policy.
The question is what bubbles are forming in Japan today that will come back to bite them.