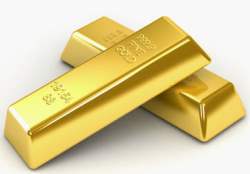 It is always good to have an opinion on where the market is heading.  It is also beneficial when that opinion is based on facts not just a feeling.  A perfect example of applying technical analysis to a trend to analyze the potential future direction is the use of the Stock Market Crash Detector system in my "How to avoid the next Stock Market Crash" book.
Using the system in the book and analyzing Gold (XGLD World Gold Index) we see something extremely interesting.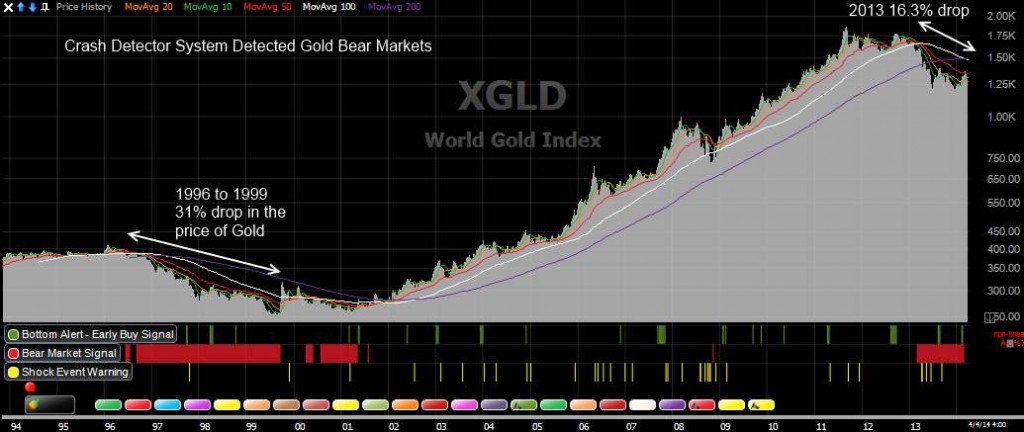 The crash detector system picked up in 1996 declared that a Bear Market had begun.  The red horizontal bar along the bottom of the chart indicates when the signal was generated.  As long as the bar is red the signal remains in place and Gold was deemed to be in a bear market.  There were three breaks in the bear market signal.  But is we take the first bar to the end of the second long bar, we see that gold dropped 31% in the 3.5 years it was in place.  After the Bear market signal finally ended gold increased 5 fold.  Then 12 years later in 2013 the Bear Market Signal reappeared.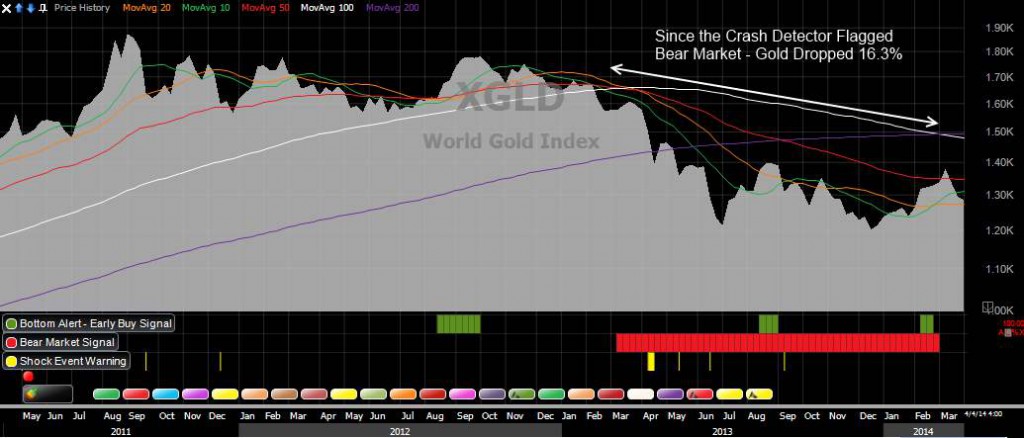 During the 2013 to 2014 period gold dropped 16.3%.  That is an accurate signal.  The Bear Signal ened the week of March 7th 2014.  So as far as the Crash Detector System is concerned the Bear market is over.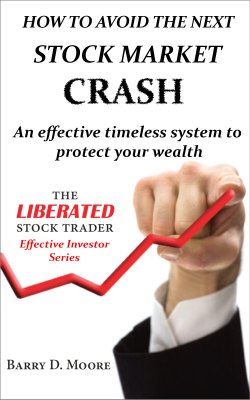 One thing to remember is that markets are changing all the time; this means that even though the Bear Market in gold is deemed to be over, it could reoccur.  It is always good to continually re-evaluate the direction of the
investments you have made.  The Crash Detector system provides you a good foundation for alerting you to potential downside movement and also when the probability of future upside price movements in improved.
If you purchase gold based on this evaluation remember YOU are responsible for your investment decisions and not the author.
Full Disclosure: I am not currently invested in gold and I do not plan to open any investments in gold in the next 14 days.