IC Markets entered the Brokerage industry in 2007, which makes it one of the more established CFD Forex Brokers in the industry.

Based in Australia, IC Markets are focused on enabling their clients open and transparent access to the markets while using the best platforms around, MT4 & MT5.
All accounts are Electronic Communications Network (ECN), which means direct market access and lightning-quick execution to over 50 liquidity providers.
Arbitrage, scalping & high-frequency trading (HFT) are allowed.
IC Markets Review Summary
Pro's
Con's
Trustpilot Score 

★★★★ (Great)

★ All Accounts ECN
✘ No ETF or Bond Trading
FPA Rating 

★★★ (Good)

★ Choice of Spread or Commission
✘ Only 100 Share CFD's
★ MT4, MT5, CTrader & MAM PAMM Platforms

Open An Account

★ Cryptocurrency Trading
★ High Leverage Possible
Broker Ratings & Reputation
Trusting the broker you are using is critical.  You need to be sure that the broker is reputable, efficiently run, and well regulated.  To be able to assess the quality of a broker, we have chosen to use two sources of ratings, because some brokers may be unfairly discriminated against on one rating website, and have great reviews on another website.  We have chosen what we believe to be the best two sources for impartial customer ratings.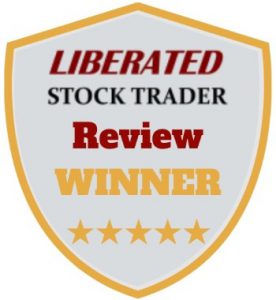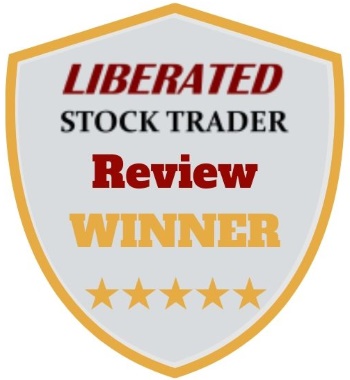 Firstly we use Trustpilot; it is a well established independent website where customers can rate brokers.  Secondly, we use ForexPeaceArmy (FPA), which is a very well run community-driven rating site focused on fairness.  One of the issues with review sites is that sometimes unhappy customers form the majority of reviews as they are an outlet for complaints, the happy customers feel no need to review the service as they are content.
IC Markets scores exceptionally well on the FPA rating website, with 3.2 stars, which is one of the highest ratings for CFD Brokers.  The Trustpilot ratings are excellent with 610 ratings, and 92% of its clients grade it either good or excellent.  This gives it an overall score of 4 Stars (Great).  IC Markets is a highly reputable broker with delighted customers and operating under one of the most stringent regulatory authorities in the world, the Australian Security and Investments Commission.
IC Markets (International Capital Markets) is in our top 5 best brokers in the 2020 Review of CFD & Forex Brokers. Find out why they scored so well and what you need to look out for.
For A Full Data Sheet of the IC Markets offering, see the bottom of the page.
IC Markets: FX & CryptoCurrency Services
The Foreign Exchange market is the biggest most liquid market on earth, with an estimated $5.3 Trillion traded per day, which is about 30 times the size of the stock markets $28 Billion. We also include Crypto Trading comparisons, which essentially mean "does the broker allow you to trade cryptocurrencies such as Bitcoin or Etherium which are based on the blockchain technology."  Also, at what levels of leverage.  Please see our note on CFD Risks
IC Markets won outright in our 2020 Review & Comparison of Forex Brokers, they offer 60 currency pairs and $3.5 per lot, with superior leverage of 1 to 500.  They also provide five cryptocurrencies (and growing) with a leverage of 1 to 20.
IC Markets: CFD Brokers Stocks, ETFs & Options Trading Services
IC Markets again lead the top, although having fewer shares on offer, the commissions are excellent. They offer lightning-fast execution on 22 Australian Stock Exchange (ASX) Stocks, 49 New York Stock Exchange (NYSE) Stocks, and 49 NASDAQ Stocks.  They also offer 200 to 1 Index leverage on 15 Indices and daily financing, producing an extremely cost-effective package.
IC Markets: Commodities, Bonds & Treasuries Trading Services
IC Markets also offers the full suite of commodities and bonds, with 17 commodities offered at 1:100 leverage and nine different Bond & Treasury Vehicles at again 1:100 leverage.  IC Markets Commodities include:
Spot Energy Contracts – Crude Oil, Brent, and Natural Gas
Metals – Gold, Silver & Platinum
Soft Commodities – Sugar, Coffee, Corn, Wheat, Soybean, Cotton, Orange Juice & Cocoa
IC Markets: Trading Platform Software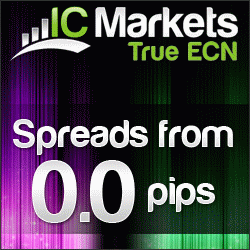 IC Markets offer a vast selection of tools, MetaTrader 4 & 5 and cTrader, and ZuluTrade, but what separates them from the crowd is their focus on institutional pricing and tools.
You can locate your IC Markets Virtual Private Server (VPS) directly in the NY4 & LD5 IBX Equinix Data Centers in New York and London, meaning you get the lowest latency for your transactions.  If you are a high volume professional algorithmic trader, utilizing scalping and robots, then this is the solution you need.
IC Markets also enabled a True ECN setup, which means you can even get access to institutional pricing for Foreign Exchange from 0.0 pips. As IC Markets explains on it's the website:
"IC Markets, a forex ECN broker utilizes the True ECN pricing for all of its account types; this means that you, the forex trader, are offered direct access to our interbank prices feeds from over 50 different bank and dark pool liquidity providers. Trading in a True ECN marketplace allows traders to benefit from the best possible prices available from Tier-1 banks and dark pool liquidity providers."
IC Markets Equinix Platform Video
IC Markets Web Trader For MT4 & MT5
You can use the IC Markets Web Trader platform, which is easy to use yet very powerful; this will give most retail investors what they need with a minimal investment in training and no installation required.  Simple "one-click to trade" enables you to execute the trade quickly.  You have all the order types available, so there is no pairing back of functionality with the online tool.  Naturally, you get streaming real-time quotes, but the best thing is that the orders are processed using Straight Through Processing (STP). STP means the order goes straight to the top tier liquidity providers to optimize order (Bid/Spread) pricing and execution.
IC Markets MetaTrader 4 & MetaTrader 5
If you want to operate an ECN account with direct market access, you can utilize the best, MetaTrader 4 or 5.  MetaTrader will open up a world of automated trading and real-time streaming of news and events, it may take some time to work on your learning curve, but it will be well worth it.  The ECN is worth its weight in gold because you trade directly in a pool with other traders without the middle man or Market Maker, this is how you get spreads close to 0.0, but instead, there is a transaction fee commission on the trade due to the costs of operating the ECN.  IC Markets do not operate the ECN, but they do have the Equinix network into the ECN for faster trade execution.
There are no upfront costs associated with using the platforms available.
IC Markets VPS Servers
If you want you MetaTrader algorithms to run 24/7 on a machine hosted in the super highspeed Equinix datacenters, then IC Markets are a great choice of broker for you.  Take a look at the info sheet on Virtual Private Servers (VPS) for trading.
ZuluTrade Integration
IC Markets has integration with ZuluTrade, a top-rated social-oriented copy trading service.  This is a nice touch as it enables the profits (or losses) from any trader you follow in ZuluTrade to flow through to your MT4 dashboard.
Company Background & Regulation
IC Markets do not sponsor fancy football teams, and they do not offer sports cars as prizes, what they do offer are world-class execution and an established track record.
They do not divulge the number of clients they have, because they do not need to.  Our visitors vote with their actions, and IC markets for traders is the most popular choice.  What we can say is that in 3 years, IC Markets trading volume has grown from $50 Billion in 2015 to over $339 billion, robust growth.
IC Markets: Investor Protection & Regulation
Account Funding
Opening a demo account is free, but to start trading, you will need a minimum balance of $200 for an ECN account.  Minimum balances seem to be relevant to some people, but from my perspective, if you cannot afford $200, you probably should not be attempting to trade CFD's.
Investor Protection
IC Markets are one of the few Forex Brokers residing in Australia; they are open, transparent about their business model and banking services.  They have full indemnity insurance with the worlds leading insurer, Lloyds of London, and only use top tier Australian banks to host the segregated funds.
IC Markets do not offer negative balance protection or guaranteed stops.  This could be because of the nature of the service they provide.  You cannot expect IC Markets to offer guaranteed stops when they are offering a full true ECN service.  This means they are not acting at the market maker, which would allow them to provide negative balance protection and guaranteed stops, they are routing your trades through to a much more liquid market where it is not so protected.  This has benefits to the trader because you are getting the absolute best bid and ask price spread, but the downside is that for complete beginners, there is little protection.
Finally, as per regulatory requirements, IC Markets operates segregated accounts, meaning that your cash account is segregated from the accessible funds available to IC Markets, simply meaning they cannot use your funds to trade their account.
Customer Support & Satisfaction
Customer support is available on a 24/5 basis offering six regional phone numbers in Australia, UK, Thailand, and an international line.  They also have an online chat and email support; much more you cannot ask for.  You can also see from their 2,000 twitter followers; there are few complaints about the service.
IC Markets Review Summary
IC Markets is a highly rated and reputable CFD Forex broker who cares about offering their clients the best market conditions.  A great set of trading platforms including MT4, MT5, WebTrade, and Zulu trade combined with ECN routing, mean they are one of the best companies operating today.  A good reputation is essential in this industry, and they have it, a respectable Australian regulated company offering a great platform and a suite of signals, alerts, and market updates to help their clients be profitable.
Open an IC Markets Demo Account for Free
IC Markets 39 Point Service Offering Data Sheet
CFD 's :Share, ETFs, Options Comparison
Shares #
101
Shares Leverage
1:20
Shares Commission
0.01% of Trade
Indices #
15
Indices Leverage
1:200
Indices Commission
Daily Financing
ETF #
ETF Leverage
FX, Crypto Comparison
fx Pairs
60
fx Leverage
1:500
fx commisions
$7 per lot
Crypto Trading
5
Crypto Leverage
1:20
Commodities, Bonds, Treasuries Comparison
Commodities / Futures
17
Commodities Leverage
1:100
Bonds / Treasuries #
9
Bonds Leverage
1:100
Funding & Company Size
Minimum Balance
$200
Established
2007
Number of Clients
N/A
Investor Protection
Investor Protection
Insured by Lloyds of London
Segregated Client Accounts
Banking with top tier Australian Banks NAB & Westpac
Regulated By
ASIC Australia
Parent Company
International Capital Markets Pty Ltd
Trading Software
Broker
IC markets
Software
Metatrader 4 & 5
cTrader
eLab Trade
Mam/Pamm
myfxbook Autotrade
ZuluTrade
Mobile Software
Yes
Customer Support, Research & Education
Broker
IC markets
Customer Support
Live Chat & Phone Support
Research / News
Market Analysis
Education
Yes, but limited
Twitter Followers
3500
Negative Tweets 3 months
0
Trustpilot (% Average Rating & Above
98%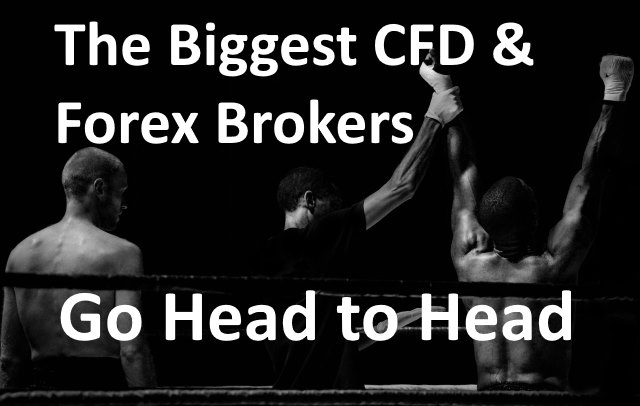 CFD Risk Notice ESMA & FCA Risk Warning - "CFDs are complex instruments and come with a high risk of losing money rapidly due to leverage. Between 74% and 89% of retail investor accounts may lose money when trading CFDs with any provider. You should consider whether you understand how CFDs work and whether you can afford to take the high risk of losing your money. Capital at risk"

We thoroughly background check the brokers we recommend and only list reputable trustworthy companies.  Read our tips to perform your own background checks, and test a broker after you sign up. You can perform your own check easilly. LiberatedStockTrader.com accepts no responsibility for your experience with any broker.
FAQ: CFD Brokers
How do I find a trustworthy CFD Broker?
There are thousands of brokers offering Contracts for Difference Brokerage Services. CFD's differ from buying or selling regular stocks or foreign exchange because you do not own the underlying stock or currency.  Instead, you own a contract for that instrument, which should closely represent the underlying asset's value. We recommend you check ratings on Trustpilot; it is a well established independent website where customers can rate brokers.  Secondly, you can use ForexPeaceArmy (FPA), which is a very well run community-driven rating site focused on fairness.
Why are CFD's not available in the USA?
CFD's are not allowed in the U.S.A., Canada, and India, due to the fact they do not represent trading or exchange of the actual asset. They are forbidden under the Securities and Exchange Commission regulations.  CFD trading is huge in Europe and Asia, where it is entirely legal and regulated.
Why do people complain about not being able to get their funds back from CFD Brokers?
One of the issues with review sites is that sometimes unhappy customers form the majority of reviews as the websites are an outlet for complaints, the happy customers feel no need to review the service as they are content.
Due to money laundering legislation and anti-terrorism laws, all financial institutions are not allowed to return money to a bank account that did not send the money in the first place.  This means you cannot fund your account from bank A and expect your funds to be returned to bank B.  Many traders do not realize this, and when the brokers need to investigate the potentially fraudulent request, the delays make the customers angry, this is typically not the fault of the reputable broker. That is not to say all brokers are reputable.
What kinds of Fraud Activities are in the CFD Industry?
Many brokers act as market makers for their clients, meaning they provide the liquidity upon which you trade.  An unscrupulous broker might manipulate the market prices to benefit themselves.  Tactics like not executing trades or executing trades at different rates to the ones on the quote screen, for example.  This is why reputation is everything in this industry.