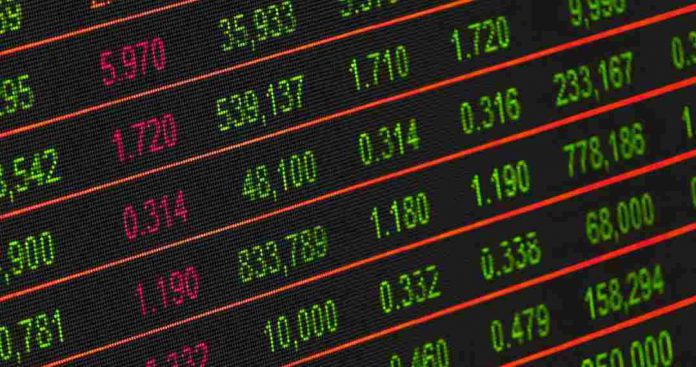 Trading is fast evolving in the UK with many beginners considering venturing in foreign exchange trading on a full-time basis. There is no doubt that forex trading is a fun and exciting venture that's marred with huge risks.
Are you considering engaging in Forex trading in the UK?
How do you go about opening a Forex trading account in the UK?
One of the most important things you need to begin with is choosing a broker.
Retail Foreign Exchange brokerages have, with the emergence of the internet, allowed interested people to trade currencies.
However, you need reliable internet access and some capital to start trading currencies.
Today, opening a Forex trading account is similar to opening a brokerage or bank account.
Before you can start trading on the foreign exchange market, you will need to consider various factors that can guarantee you a successful, positive, and secure experience.  
Identify the Right Broker
To trade currencies in the Foreign exchange market, you will need a reliable broker.
Market currency trading has advanced as a lightly controlled and decentralized venture in the midst of an over the counter industry.
As a result, potential Forex traders should research and do their due diligence to establish the reputation of brokers before opening a trading account.
You can achieve this by confirming with the local national regulatory agencies to establish whether the broker has any history of irregular or unfair practices.
You can also research to find out more about the services the broker offers before you can proceed to open an account.
While some brokers will be basic, others are advanced and offer more complex trading platforms complete with analytical resources.
These help you make better and more informed decisions.  
Compare Brokerage Fees
Traders should also compare commissions or any other fees that the brokers charge you to receive their services.
Many times, foreign exchange brokers charge for trades via a bid-ask spread. Still, some brokers may charge additional fees or commissions for their services.
Considering the extra costs is critical when it comes to ascertaining the general trading profitability.  
What's the Process of Opening a Forex Trading Account?
While opening a Foreign Exchange trading account isn't a complicated affair, you'll need various things to get started.
You have to render information in an application detailing your level of knowledge and experience, and your trading objectives.
Apart from providing your identification, you will also need to make a minimum fund deposit in your account.
Remember, the steps of opening a forex trading account in the UK varies from one broker to the other. Here is what you can expect. 
Gain access to your broker's website and evaluate the types of accounts available.
Often, these include accounts with complex features that are specially designed for experienced traders; or small scale low minimum balance accounts that are specially designed for beginners.  
Fill in an application form
Once you are done filling the form, you'll be supplied with a password and username which you will use to gain access to your account
Log in to the broker's client portal
Make arrangements to transfer money from your bank and deposit it to your account. You can do this through debit or credit card, check, or electronic transfer.
Remember you may be subjected to interest charges when you use a credit card.
After you've funded your account, you can now start trading.
This is where you will need to review any special details or recommendations that your broker offers.
This will give you a chance to understand what it takes to trade on their platform before you can start trading actively.
Some brokers may provide simulator programs to enable traders to practice before risking their money.  
Account funding
Also, it is important to understand that you cannot transfer money to your broker of choice from one bank account and expect to withdraw it to a different bank account.  This is against E.U. anti-money laundering rules. Many beginner traders make this mistake and then complain about the broker.
Finally
Opening a Foreign Exchange trading account in the UK is similar to opening any other financial account.
To avoid getting scammed, traders need to establish the costs, services, and reputation of potential brokers before depositing any funds and engaging in active trading.