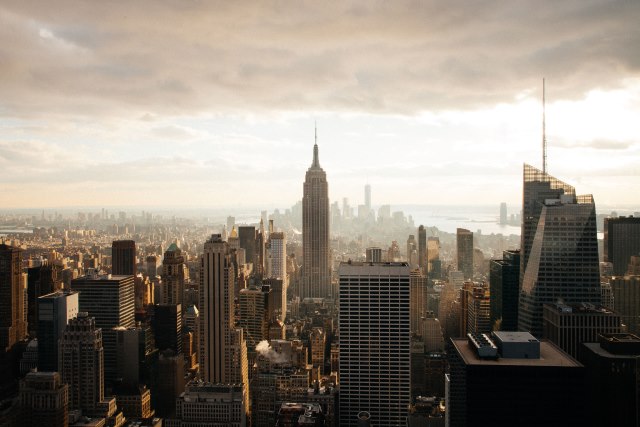 Are you trying to lease an apartment in a competitive city? Are you having a tough time finding the perfect rental to meet your needs? Using free online resources like U Move Free – apartment in Texas will get you one step closer to finding your dream apartment. But you may need more than this to land the lease and apartment of your dreams.
To help you prepare for the challenges ahead of finding a great apartment in a competitive rental market, you'll need to do more than fill out your application and put down a security deposit. You'll need to bring more to the table in order to be considered the ideal candidate while boosting your odds as you apply for these apartments.
Please keep reading to learn the steps needed to give yourself an edge. You'll look better than other renters when applying for a new apartment in a market that is very competitive.
Tip #1: Apply in Advance by Applying Online
Have you found a beautiful apartment online that you absolutely have to rent? Maybe you've looked over the photos and can already tell it's the perfect place for you and your family. Or maybe just looking at the online listing has provided a gut feeling letting you know that this apartment is the one and only one for you.
Guess what? It will never hurt if you fill out an online application ahead of time if this option is available. By filling it out online, the property manager will know you are very serious about renting this place since you applied without actually looking at the apartment. This proves just how serious you are and it will make the manager want to set up an appointment for you to visit the apartment that much quicker.
Tip #2: Always Prepare in Advance
When you first go to look at the unit, you should have all of your paperwork available to show the property manager right away. Why? By having your last few pay stubs, your credit report, your checkbook, and references with you, it will show the landlord that you are serious about renting this apartment. Plus it will let them know that you want this place bad enough that you're making their lives very easy by providing hard copies of all of this information along with your application.
When putting your paperwork together, make sure you have copies of everything that the landlord will need and bring more if you think it will help. By having this document package available with your application plus written letters of reference stating why you'd be a great tenant, you'll jump to the head of the pack because the information you provide will be outstanding and the landlord will definitely appreciate it.
Even more important, you have to brush up on your interview game going into this situation as well. Think of it as a job interview and be prepared to answer questions quickly, expertly, and honestly. And do not be afraid to ask the landlord questions too. This shows that you really are interested in renting the unit.
Tip #3: Flexibility Is the Name of the Game
It can be really difficult for landlords to pick one applicant when they're selecting from a pool of valid candidates. So you have to be flexible, prove that you're very interested in renting the place, and provide all of the necessary materials along with your application. This additional flexibility will show the landlord why you stand out amongst the crowd as an excellent candidate.
Guess what? If offered the option to sign a longer lease in order to secure the apartment, you should definitely take the landlord up on the offer if it will help your case. By signing a longer lease you are showing your ability to make a serious commitment. Plus, landlords have no interest in hunting for new tenants too often, so this proves that you are here for the long run.
Final Thoughts
Renting an apartment in a competitive city may seem difficult but it's more than possible. Use the information shared with you today and remember to show the landlord you're eager to rent, you're flexible, you're very interested, and you're prepared to move in at a moment's notice after you sign an extra-long lease. This will catapult you to the top of the list and you'll have little trouble snagging your dream apartment in no time flat.