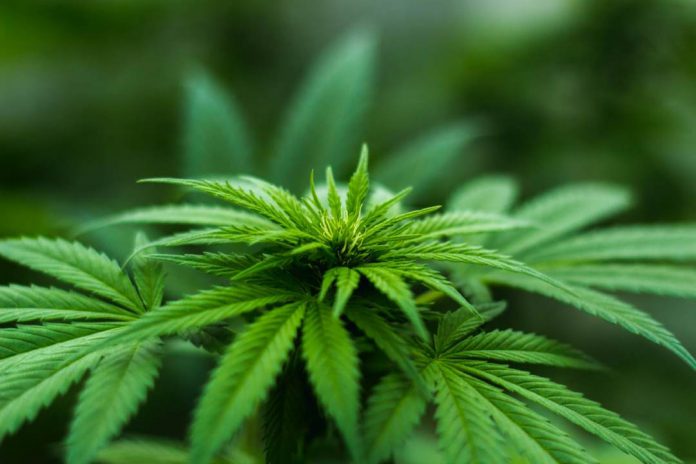 Penny Stocks Are Risky & Cannabis Penny Stocks Also. We Explore Risks, Rewards & Potential Market Growth In Our 6 Point Penny Pot Stocks Guide
Buying cannabis stocks can be difficult because pure marijuana equities do not trade on major stock exchanges. Hence, many large brokerages refuse to trade marijuana shares. However, there are many large public exchange medical research & biotechnology companies investing in supplies & equipment.
How to Buy Penny Marijuana Stocks
Select A Reputable Broker – Firstrade or Interactive Brokers allow you to buy penny stocks on the OTC market
Do Your Research – Just because a marijuana stock costs less than $5, does not make it cheap or low risk
Do Not Take Risks – Only Invest what you can afford to lose in this fledgling market
Understand – Penny Stocks Can Be Bad For You
Review The Fundamentals Of The Penny Stocks
Buy & Hold The Stocks – To take advantage of the longer-term market expansion
How to Buy Penny Marijuana Stocks (Step by Step)
1. Select A Reputable Broker – Firstrade or Interactive Brokers allow you to buy penny stocks on the OTC market.
Trading fees can eat up your profits with penny stocks. For instance, E-Trade charges a $4.95 fee for every transaction. Hence, the cost of trades could exceed the value of the marijuana stocks. Thus, you should try to find a low-fee brokerage if you plan to trade high volumes of penny stocks.
Firstrade our review winning broker offers free stock trading ($0 Commissions) and covers both the over the counter (OTC) and Pink Sheets Markets. Interactive Brokers are also a great broker and allows very low cost ($1 per trade) OTC & Pink sheet trades.
[Related Article: 10 Best Discount Stock Brokers]
2. Do Your Research – Just Because a Marijuana Stock costs less than $5, Does Not Make It Cheap or Low Risk.
Is the company actually making any money?  Does it have earnings?  Does it have a lot of debt?  Is it offering any breakthrough research or pioneering services to the medical marijuana industry
3. Do Not Take Risks – Only Invest What You Can Afford to Lose in This Fledgling Market
The nature of penny cannabis stocks creates many risks you must know.
The greatest risks to the marijuana business are political and legal. In fact, the political climate could turn against marijuana quickly. Notably, the media is ignoring marijuana and its ill effects.
However, the political and media climate can change quickly. Marijuana's popularity could plummet if stories about the evils of cannabis attract website hits and TV ratings. In addition, politicians could turn against marijuana if they think an anti-cannabis crusade will attract votes.
4. Understand – Penny Stocks Can Be Bad For You
A good way to think of penny stocks is as your fun investing. Buy penny stocks because you enjoy them not because you do not expect to make any money.
Hence, a good way to treat penny stocks is like candy or cupcakes. Candy and cupcakes are great as an occasional tasty treat. However, candy and cupcakes are unhealthy as a steady diet.
Likewise, investing all your money in any form of penny stock is a recipe for disaster. Thus, you need to limit all investment in all penny stocks, not just marijuana issues.
Yes, penny stocks can be a lot of fun, but they are terrible for your finances. For instance, there are many fraudulent penny stocks, and many issues in poorly run or amateurish companies.
Therefore, limiting your exposure to penny stocks to a bare minimum is always a good idea. Owning a few shares of penny stock is fine, but a portfolio of penny stocks is a great way to lose your shirt.
Penny marijuana stocks are not a good investment for everyone. Even though cannabis shares are easy to buy, smart investors will stay far away from them. The risks from marijuana stock far outweigh the potential profits in the cannabis sector.
5. Review The Fundamentals Of The Cannabis Penny Stocks
Here we have a mix of the lowest priced Cannabis stocks from both the main U.S. Exchanges and the OTC markets.

We do not recommend buying from the OTC / Pink exchanges as there is not enough liquidity to have stable stock prices.  So, when it comes to selling, you will have problems.
However, of those listed on the NASDAQ and NYSE, there are some interesting companies.
Marrone Bio Innovations, Inc (Ticker: MBII) is the lowest priced stock, but has sales of $18.8 million for the last year, a 7.3% revenue growth for the last 4 quarters and an impressive 85% boost in revenue in the last quarter.  It is currently making a loss of $19.6 million, but there is growth.  The big problem will be the huge amount of debt it has.
Aurora Cannibis Inc (Ticker: ACB) is the most impressive on the list, with a stock price of $9.25.  It made a $71.9 million profit over the last 4 quarters and has a 160% earning per share growth over the last 4 quarters.
6. Buy & Hold The Stocks – To take advantage of the long-term market expansion
Why do investors like Marijuana Stocks?  Penny marijuana stocks are one of the hottest new investment categories around because efforts to legalize cannabis are speeding up.
For instance, the American State of New Jersey is the latest jurisdiction to consider marijuana legalization. In addition, marijuana has friends in high places; including former Speaker of the US House of Representatives John Boehner (R-Ohio).
Boehner, formerly the third highest elected official in the United States, is heading a well-organized effort to legalize weed. Moreover, Boehner is promoting investment in his own marijuana company, Fortune reports.
Under these circumstances, many people are wondering if a huge and lucrative marijuana industry is developing. Notably, the market for marijuana is growing fast with 10 US states legalizing the drug, NJ.com reports.
The interest in penny marijuana stocks is high because investors think they can get in at the beginning of a lucrative new industry.
Currently, legalized marijuana is a $10.4 billion industry in the United States but it is growing fast. Moreover, the North American market could be worth $16 billion in 2019, NBC News claims. Furthermore, Statista estimates the U.S. cannabis industry could be worth $24.1 billion by 2025.
One marijuana company, Green Bits, makes $2.5 billion a year selling cannabis in over 1,000 stores, NBC claims. Not surprisingly, profits like that are attracting the attention of investors.
Finally, the giant publicly traded American drugstore chain CVS Health (NYSE: CVS) is carrying CBD cannabis patches in 800 of its stores, the National Institute for Cannabis Investors claims. However, CVS does not sell smoking products and is selling marijuana in under 10% of the over 9,900 drugstores it operates.
Summary – How Should you Invest in Penny Marijuana Stocks
Consequently, you should only invest small amounts of money you can afford to lose in in speculative investments like penny marijuana stocks.
Obviously, you should not invest your retirement funds, your savings, or your children's college money in any penny stock. However, investing small amounts of extra cash in such equities can be fun and profitable.
[Related Article: Trade.com Offers Medical Marijuana Stock CFD's]