GETTR is a newly launched social media platform that promises to revolutionize the way we interact with each other on the internet. Despite its large potential, there is no evidence yet to show GETTR can deliver on this promise.
While it may appear to have a more intuitive user interface than other platforms, its overall functionality is still largely untested. Furthermore, its lack of robust security measures makes it vulnerable to malicious actors who could potentially gain access to user data or manipulate the platform for their own benefit. Given these risks, it is difficult to recommend GETTR at this time as a reliable and secure social media platform for everyday usage.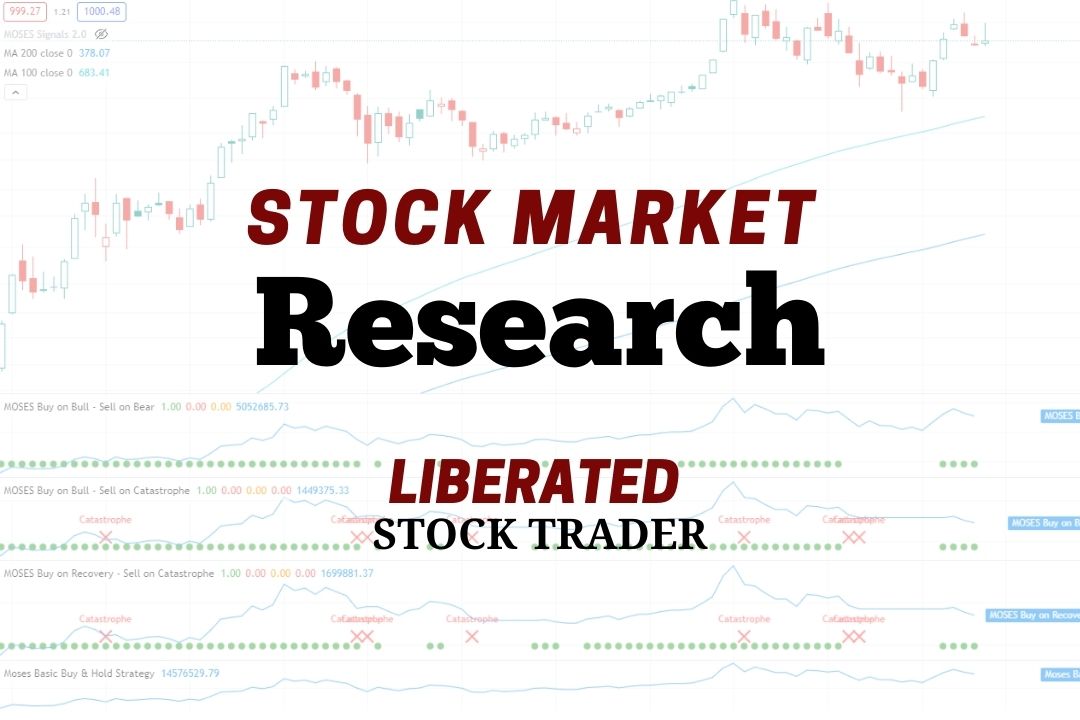 GETTR is one of several alt-tech social media platforms based in the United States. They build alt-tech platforms as alternative social media outlets for users banned from larger networks, such as Twitter and Facebook. Most alt-tech platforms cater to right-wing or conservative users who believe most social media is too left-wing.
Note: This is an unbiased research report. The author or Liberated Stock Trader is not affiliated, paid by, or owns stock in any of the companies mentioned in this report. 
How to buy GETTR stock
GETTR stock is not available to buy on any stock exchange. You cannot buy GETTR stock because it is a privately held company that is not floated on any stock exchange. Currently, stock in GETTR USA is owned by Jason Miller.
GETTR Stock
GETTR has no publicly available stock because the holding company, GETTR USA Inc., is privately-held. GETTR is owned by Jason Miller with seed investment from Guo Wengui, a Chinese billionaire.
GETTR Stock Price
GETTR has no known publicly available stock price because GETTR USA Inc. is not a publicly traded company. GETTR shares do have a value, but that value is determined by the private shareholder and family investment firms that own them.
GETTR Stock Symbol
There is no GETTR stock symbol or ticker symbol because GETTR USA has not through an initial public offering (IPO). Only the IPO process can allocate an official stock symbol. GETTR shares do not trade on any stock exchange.
Is there a GETTR stock?
No, like its competitor, Truth Social, GETTR, is a privately held company and has no publicly available stock.
GETTR Stock IPO
There are no known plans for a GETTR initial public offering (IPO). GETTR could remain a closely held private company because staying private gives Miller and his team absolute control over the company.
Such control allows them to implement their political agenda without outside interference. Tesla (TELSA) and SpaceX CEO Elon Musk took Twitter private when he bought that company in 2022. Musk took Twitter private to prevent interference.
A quick history of GETTR
Jason Miller organized GETTR in 2021 as a Twitter alternative. Miller was a spokesman for former US President Donald J. Trump Sr. (R-Florida), Politico reports. Miller serves as GETTR's Chief Executive Officer. Another Trump advisor, Tim Murtaugh, was involved in GETTR's launch.
Trump himself is not involved in GETTR. Instead, Trump is using another Twitter alternative they call Truth Social. They have reserved a GETTR account for Trump, but the former President is not using it.
GETTR claims to champion free speech, combat online censorship, and reject cancel culture. They claim GETTR is the fastest-growing social media platform in history because it attracted one million users in its first three days of operation in July 2021.
GETTR attracted one million users in three days because American podcast superstar Joe Rogan promoted it on his Joe Rogan Experience podcast, The New York Post claims.
The New York Post reports that problems at Truth, including security lapses, drove some of that network's users to GETTR in late 2021. Hacking and other security breaches have plagued Truth Social since its launch. Some prominent conservative figures, including Canadian social critic Jordan Peterson, political commentator Dave Rubin, and New York Post columnists Karol Markowicz and Salena Zito, use GETTR.
Fugitive Chinese billionaire Guo Wengui's "family foundation" is financing GETTR, The Daily Beast alleges. Miller admits that the foundation put up "some of the initial seed money" for Gettr. Guo is not a "direct investor" in Gettr, Miller claims.
Guo has links to Chinese intelligence agencies, The New Yorker alleges. However, Guo claims to be "an enemy of the Chinese Communist Party."
The US Coast Guard and Postal Inspectors arrested Trump advisor Steven Bannon on Guo's superyacht, the Lady May, in April 2020. The US Attorney's Office in Manhattan had charged Bannon with fraud in his "We Build the Wall" fundraising scheme.
We Build the Wall was raising money to build Trump's wall on the US-Mexico border. Trump later pardoned Bannon to prevent a trial. Manhattan District Attorney Alvin Bragg charged Bannon with several crimes, including money laundering and fraud related to We Build the Wall, in September 2022. There is no evidence Bannon is involved with GETTR.
Is GETTR unique?
The value proposition at GETTR is that there are tens of millions of people who hold conservative or right-wing beliefs. Yet many large social media platforms are censoring such views.
Some platforms have banned right-wing figures in recent years. Facebook and Twitter banned former US President Donald J. Trump (R-Florida) from their platforms after the January 6, 2021, US Capitol Riot. Elon Musk reinstated Trump's Twitter account in November 2022, but the former president has not returned to the platform.
Trump has many supporters, yet they banned him from Twitter and Facebook. The former president received 74.217 million votes in the 2022 US presidential election. The hope at GETTR and other alt-tech platforms is to attract many of those people.
There is no evidence those people are using alt-tech platforms. The data shows that alt-tech platforms are not achieving mass usage.
---
You want to be a successful stock investor but don't know where to start.
Learning stock market investing on your own can be overwhelming. There's so much information out there, and it's hard to know what's true and what's not.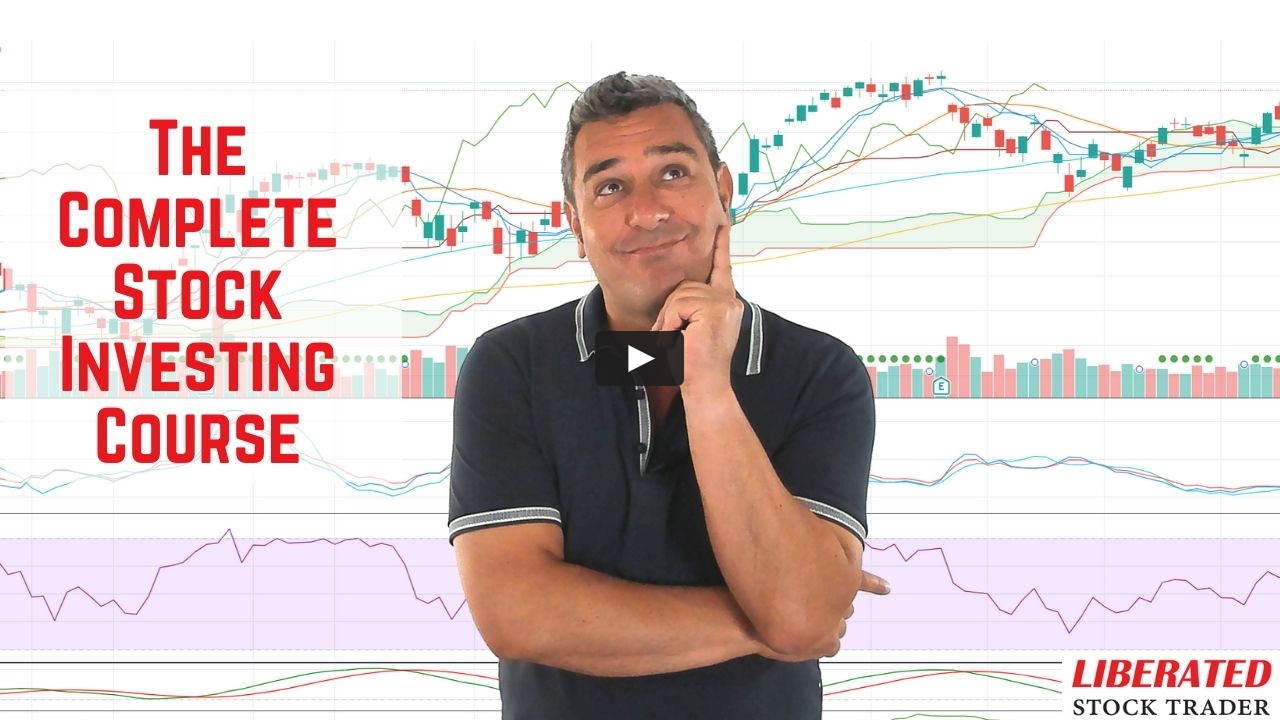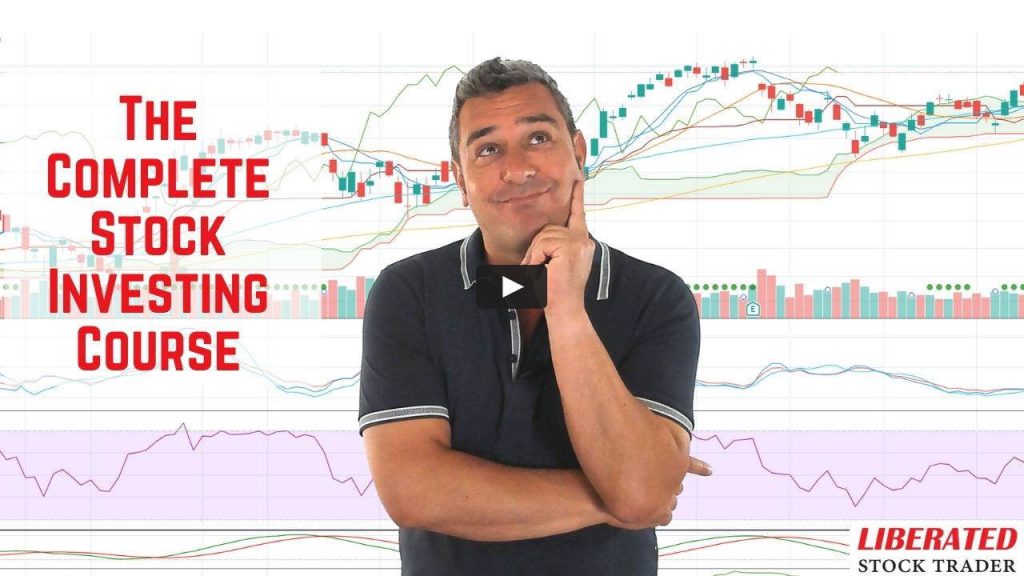 Liberated Stock Trader Pro Investing Course
Our pro investing classes are the perfect way to learn stock investing. You will learn everything you need to know about financial analysis, charts, stock screening, and portfolio building so you can start building wealth today.
★ 16 Hours of Video Lessons + eBook ★
★ Complete Financial Analysis Lessons ★
★ 6 Proven Investing Strategies ★
★ Professional Grade Stock Chart Analysis Classes ★
---
Is GETRR worth investing in?
GETTR is a tiny player in social media. Statista estimates GETTR had 4.5 million users in October 2022. The most famous alt-tech platform, Parler, had 16.5 million users in October 2022. Truth Social had three million users, and Twitter had 237.8 million users in October 2022.
The largest alternative social platform, BitChutes, had 35% of the alt-right platform celeb user base in May 2022, Statista calculates. GETTR had 13% of the alt-right celeb user base, and Truth Social had just 3% of the alt-right celeb user base in May 2022. GETTR had the third largest share of the alt-right celeb user base after BitChutes and Rumble, which had 22% in May 2022.
The alt-right is an online grass-roots movement of right-wing American radicals who reject mainstream conservative and Republican politics. Critics allege the alt-right is racist, xenophobic, and antisemitic and supports white supremacy, Christian Nationalism, and white nationalism.
Trump is not part of the alt-right, but many alt-right figures support the former president. Many Americans, including some influential pundits and journalists, falsely believe Trump is part of the alt-right.
The difference between alt-right and alt-tech is that alt-tech platforms claim to have no political agenda beyond free speech. Alt-tech platforms claim to be neutral, but there is no evidence left-wingers or socialists are using them.
The problem is that the public does not believe alt-tech platforms' claims to be neutral. Critics note that alt-tech platform managers have made no efforts to attract left-wing users. However, many on the left are as dissatisfied with large social media platforms as on the right.
One reason alt-tech platforms are not attracting mass usage could be their association with the alt-right and the January 6 violence. The January 2022 riots in Brazil's capital Brasilia, which are blamed on supporters of former President Jair Bolsonaro, could turn more people against alt-tech. Bolsonaro is a political ally of Trump.
GETTR's associations with Trump, Bolsonaro, and the alt-right could make it hard to attract a mass audience. Associations with questionable figures such as Guo and Bannon also undermine GETTR's value proposition.
Another threat to GETTR's value proposition is Elon Musk's purchase of Twitter. Musk is implementing a free speech agenda on Twitter by dismantling that platform's content moderation system.
Skeptics will say that a Twitter dedicated to free speech makes GETTR unnecessary. Why use GETTR, with just 4.5 million users, when you can reach 237.8 million users through Twitter?
3 Investing Alternatives to GETTR
There are social media stocks that can serve as alternative investments to Twitter or GETTR. Some of those stocks have strong value characteristics.
1. Meta Platforms Inc. (NASDAQ: META)
The best alternative to GETTR is Meta Platforms (META), the company formerly known as Facebook.
Meta operated four of the world's 10 largest social media networks in January 2022. Those networks were Facebook, with 2.91 billion users in January 2022, according to Statista.  WhatsApp, with two billion users in January 2022. Instagram with 1.478 billion users in January 2022, and Facebook Messenger with 998 million users in January 2022.
Meta's social media platforms had 6.908 billion users in January. The Meta platforms can reach the largest audience in human history. That audience could include most of the world's population of 8.011 billion people.
That audience pays off with enormous advertising revenues. Oberlo reports Facebook generated $114.9 billion in advertising revenues in 2021. Those advertising revenues rose from $84.2 billion in 2020 and $69.7 billion in 2019.
Meta's stock has fallen 65%  to $130 from 2021 to 2023.
View the Meta Chart Live in TradingView
Stock Rover reports Facebook's advertising revenues rose to $135.94 billion in 2022. Those revenues could rise to $153.76 billion in 2023, $170.82 billion in 2024, $187.35 billion in 2025, and $202.94 billion in 2026.
The principal value propositions at Meta are its enormous social media footprint and the ability to generate vast amounts of advertising revenue. Other value propositions are the world's largest social platform, Facebook, the biggest encrypted social messenger platform, WhatsApp, and the most-used picture messenger Instagram.
Those value propositions will remain even if advertising revenues fall and Facebook and WhatsApp usage decline. Not even CEO Mark Zuckerberg's much-maligned quest to build a Metaverse (a virtual digital world) can destroy Meta's value.
Meta is a strong value investment that could keep making money for many years to come. That value could grow if Zuckerberg's claims about the Metaverse come true.
2. Microsoft (MSFT)
Microsoft (MSFT) is one of the best GETTR alternatives because it is a social media company that pays a dividend.
Microsoft owns the social media network LinkedIn. LinkedIn claims to have over 875 million users in over 200 territories and countries worldwide. Search Engine Journal named LinkedIn the world's ninth-largest social media platform, with 250 million monthly active users, in May 2022. LinkedIn generated $12.4 billion in revenue in 2022, Search Engine Journal reports.
View the Microsoft Chart Live in TradingView
Microsoft is a good metaverse stock because its management has scheduled six 62₵ quarterly dividends through 2024.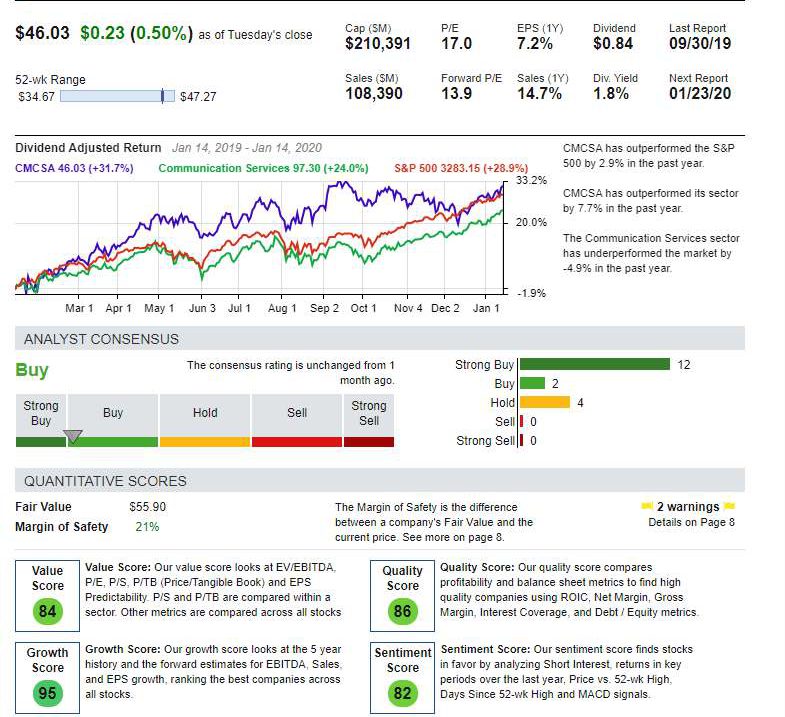 Download a Free Microsoft Stock Research Report From Stock Rover
Microsoft has scheduled ten 68₵ quarterly dividends between March 9, 2023, and March 7, 2025. That dividend could be safe because Microsoft has a long dividend history. In 2023, Macrotrends reports Microsoft has been paying dividends for 18 years, since 2005.
The dividend history makes Microsoft the best alternative to GETTR. Smart investors will avoid most social media stocks because only Microsoft and Meta make money.
---
Invest in yourself! Get all our courses & strategies for 50% off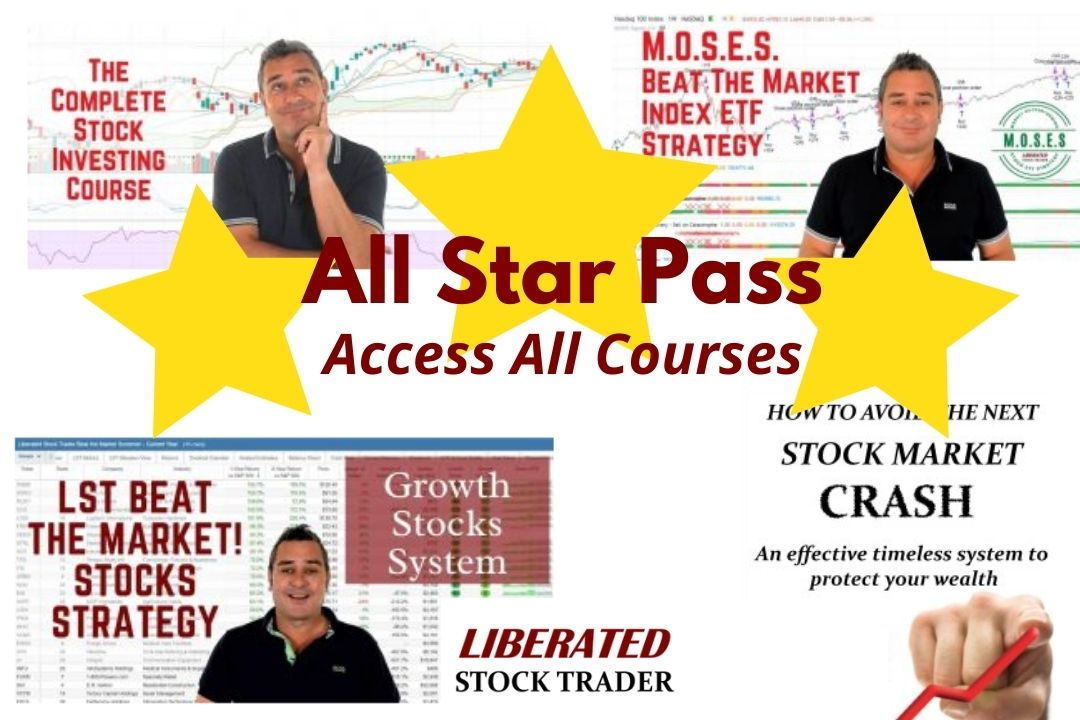 ★ Liberated Stock Trader Pro Stock Investing & Trading Course ★
★ M.O.S.E.S. Market Outperforming ETF Strategy ★
★ LST Beat the Market Stock Picking Strategy ★
★ Exclusive Bonus Course – The Stock Market Crash Detector Strategy ★
★ Fully Guided Videos, eBooks & Lifetime Email Support ★
★ 108 Videos + 3 Full eBooks + 5 Scripts for TradingView & Stock Rover ★
All Star Pass Black Friday -50% Deal Is Live - Ends In:
---
3. Digital World Acquisition Corp (NASDAQ: DWAC)
The Digital World Acquisition Corp (DWAC) is a blank check, or special purpose acquisition, company (SPAC) associated with Truth Social. A SPAC, or blank check company, is a publicly traded corporation formed to buy a company and take it public.
Truth Social is an alt-tech social media platform popularized by its most famous user, former President Donald J. Trump Sr. (R-Florida). Trump regularly posts on Truth Social, which generates enormous amounts of media coverage.
The owner of Truth Social is the Trump Media & Technology Group. A company organized by Trump himself. The CEO and President of Trump Media is former Republican US Representative Devin Nunes. Several major investors, including Texas oilman Karl Pfluger, Empire Holdings CEO Patrick Walsh, and Texas telecom billionaire Kenny Troutt, are financing Truth Social, Gizmodo, and Reuters claim.
View the DWAC Chart Live in TradingView
Trump owns 90% of the shares in Trump Media, The Washington Post alleges. Media reports claim Digital World Acquisition Corp will buy Trump Media & Technology and Truth Social at some point. There is no evidence Digital World owns or is trying to buy Truth Social now.
The only value proposition at Digital World and Truth Social is the popularity, or celebrity, of Donald J. Trump. DWAC investors hope Trump will attract enough users to Truth Social to make it a major player in social media. User numbers show this is not happening.
Trump's use of Truth Social is not driving its popularity. Pew Research reports only 2% of Americans use Truth Social, although 27% of US adults have heard of it. Statista estimates Truth Social had three million users in November 2022.
There are allegations of fraud, securities law violations, technology failures, and poor management at Trump Media. The Washington Post reports that former Trump employee Will Wilkerson has filed a complaint with the Securities & Exchange Commission (SEC) alleging Trump Media executives are violating securities laws. Hackers penetrated Truth Social before its launch in  2021, The Daily Dot alleges.
The allegations against Trump Media make DWAC a terrible investment. DWAC is not a GETTR alternative because there is no evidence it will ever purchase Truth Social or that Truth Social is a sustainable social media platform.