Our Top 10 Financial Magazines Review Helps You Find the Best Print Stock Market Journals & Newspapers to Help Improve Your Investing & Trading.
Before reading this article, you need to decide if you are a trader or an investor because the needs of both are different.
What does an Investor need from a Magazine or Journal?
As an investor, you want new insight and thought-provoking analysis & research that will inspire you to make your next big long-term investment.  News and articles that introduce you to new trends, services, and industries.
What does a Trader need from a Magazine or Journal?
As a trader, you need insight into new and existing trading systems and indicators.  You might want systems for Forex Currencies or Commodities and Futures.  You might also want to improve your own system development and build knowledge of backtesting.
We have you covered either way in this in-depth review.  Read our Best Online News Services if you are interested in real-time news services.
1. The Economist: Best Financial Magazine
I have been a subscriber to the Economist for over ten years. It is a first-class independent weekly periodical covering business, global politics, finance, economics, and technology. With long-form journalism of the highest quality, the Economist stands out as a beacon for open markets, democracy, and a free world.
Taking all this into consideration, I like the Economist most of all because with a digital and print subscription, I get the entire magazine in print, delivered every Friday morning, Digital, but best of all, Audio. That's right; I get the entire Economist available through the Economist App on my phone or online.
A 12-month subscription in the US costs as little as $195.
2. Bloomberg Business Week: Best Investment Magazine

Bloomberg is one of the powerhouses of financial investing news services, catering primarily to Wall Street and Institutions, many of which pay a lot of money for the real-time feeds and the core market intelligence the Bloomberg Terminals bring.
Most of us will know Bloomberg from the Bloomberg TV stream, which is broadcast in most developed countries and available over the internet. It is a resource-rich multimedia experience and contains mostly high-quality reporting debate and opinion.  Nearly every CEO on the planet at earnings time shows up to the Bloomberg studios for an interview.
Business Week covers business, technology, finance, and economics.  The focus on original content and insight is the key to the magazine.
Bloomberg is under constant price pressure from companies such as Thomson Reuters and even Benzinga for news.
Bloomberg Business Week is a weekly periodical in direct competition with the Economist, Barrons, and Kiplinger.  It has a tighter focus on the financial markets and might also be well worth a try if you are only interested in global and US financial markets.
[Related Article: Best Financial & News Services For Traders]
---
How to Trade The News
Magazines and newspapers are great, but if you want to profit from the news in the short term, this video will help you see what is possible with Benzinga Pro.
Benzinga Pro Review - Why Trading Breaking Stock Market News Requires Great Software
---
3. TASC: Best Stock & Commodities Analysis Magazine
Recommended for serious traders who want to learn and keep the edge over the competition continually.  The Best Traders Magazine Available.
I have been a subscriber to the Technical Analysis of Stocks & Commodities Magazine (TASC) for the last nine years.
It is essentially the Go-To Managzine for experienced Technical Analysts.  The magazine is very well written and has a host of high profile contributors.
I have been published in TASC, with my Side-Stepping the Next Crash" article.
The magazine covers the Technical Analysis of everything, Stocks, Options, Commodities, Bonds, Precious Metals, and Foreign Exchange.
It includes extremely helpful learning articles, such as developing indicators and new ways to analyze the markets.  They also have a spotlight on learning new techniques for beginners and intermediate traders.
TASC also touches on the current market climate with an in-depth technical analysis of the various markets.
The contributors provide systems designed to help you get an edge in the markets whilst also covering trading systems.  Also, when a system is provided, there will be the code for the various Technical Analysis Packages such as MetaStock or TC2000, so you can implement your own indicators and systems.
As a subscriber, you also get access to the entire back catalog digitally, a pure goldmine of knowledge not available anywhere else on the planet.
TIP – Go for at least a 1 Year Subscription to get access to the entire digital library.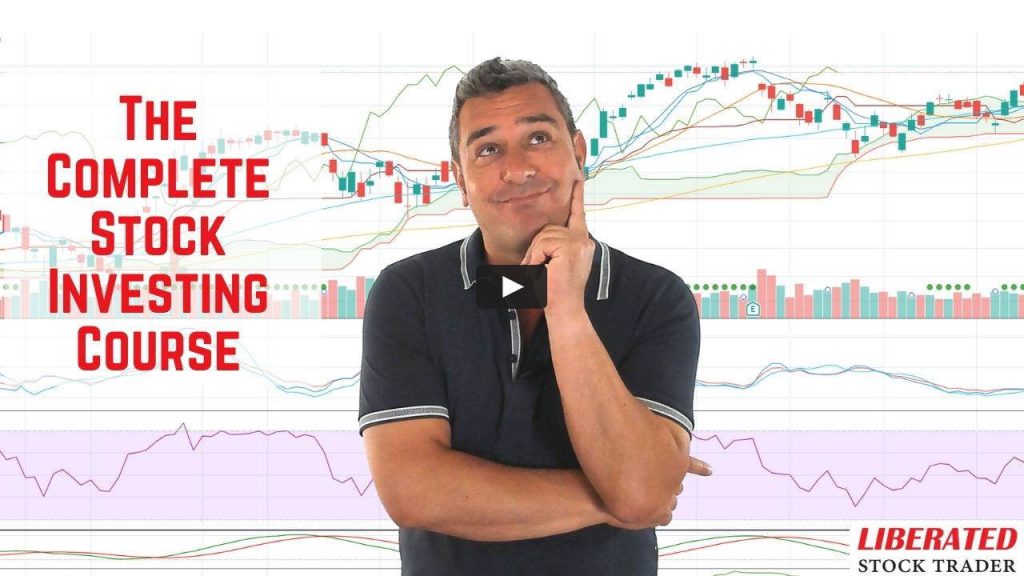 Liberated Stock Trader Pro Investing Course
★ 16 Hours of Video Lessons + eBook ★
★ Complete Fundamental Stock Analysis Lessons ★
★ 2 Powerful Value Investing Strategies ★
★ 4 Dividend/Income Investing Strategies ★
★ Professional Grade Stock Chart Technical Analysis Lessons ★
4. Barrons: Best for Investing & Retirement
Barrons is another of the Dow Jones family of products; its market niche is that the magazine focuses only on periodicals covering investing & retirement topics from the Dow Jones Network.
The Barrons business model is directed towards print, but some digital offerings can be had with the digital pass.
Non-US residents get the option of digital-only.
Also, there are articles shared across the Dow Jones Network, so you will see some Wall Street Journal articles added to the list.
5. Kiplinger's: Best for Personal Finance & Investing
Kiplinger is very focused on providing practical and relevant advice on investments, market outlooks, and especially how to save for your retirement nest egg.
Kiplinger's is both easy to read and straightforward, providing valuable insights for the beginner and intermediate investor.
Each issue is packed with investing ideas and lessons on how to manage your investments, including tax and insurance advice.
Kiplinger is a monthly magazine, but they also offer a host of newsletters and services on a weekly basis.  Their services are segregated into different topics that you may be interested in.
6. Wall Street Journal: Good Financial & Business News
The Wall Street Journal offers a huge array of news, and as you can guess, it is primarily financial news.  The journal is full of thought-provoking opinions and some insightful journalism.  The WSJ Markets part of the website has stock market-specific news and statistics, including stock screeners and portfolio tracking tools.  The overall service has a paywall, which means that you will have limited access to the articles after some browsing, so you will need to subscribe.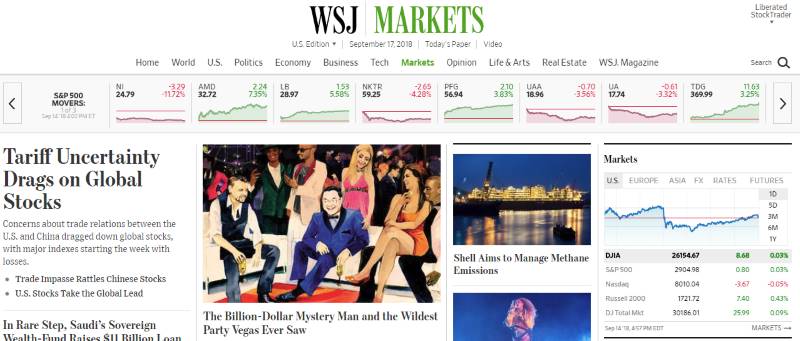 Wall Street Journal pricing comes in at a reasonable $21.50 per month for the print edition, which is delivered once per week, $19.50 for the Digital only edition, and Print & Digital for $22.50 per month. With the Digital version, you also get access to all the Apps, Podcasts, and exclusive interviews.  There is also a premium benefits program that enables you to attend various events and seminars.
7. Forbes: Best Finance & Lifestyle Magazine
Forbes magazine is famous for its Forbes Rich List, but despite that is has a lot of thoroughly engaging original content. It does not just focus on money and investing; it is more a business and lifestyle magazine.
Its main product is Forbes Magazine, which is available worldwide and the subscription.  Prices vary, but it will set you back around $100 for 12 issues per year.  The website content is free, and they have a whole host of contributors, but as we know, free means plenty of advertising, but the content is good, and the advertising is not overbearing.
8. Investors Business Daily: Best for Daily Stock Coverage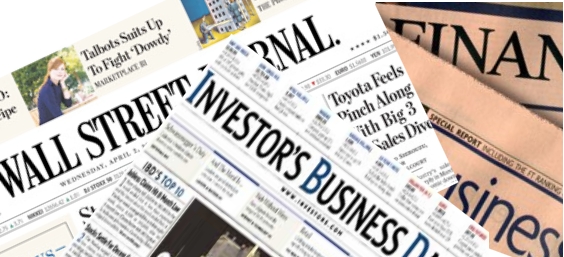 Investors Business Daily has been strongly driving their business to digital-first over the past year.  But they do still provide a print newspaper service. Investors Business Daily (IBD) is available as a digital and print subscription.
They provide a lot of their own research on stocks and use the famous CANSLIM method to evaluate the potential recommendations.
They also provide various stock lists as extra subscriptions.  Expect the magazine to promote its online subscription and recommendations services heavily.
[Related Article: The Best Stock Screeners To Find Dividend & Value Stocks]
---

Investing In Stocks Can Be Complicated, Stock Rover Makes It Easy.
Stock Rover is our #1 rated stock investing tool for:
★ Growth Investing - With industry Leading Research Reports ★
★ Value Investing - Find Value Stocks Using Warren Buffett's Strategies ★
★ Income Investing - Harvest Safe Regular Dividends from Stocks ★
"I have been researching and investing in stocks for 20 years! I now manage all my stock investments using Stock Rover." Barry D. Moore - Founder: LiberatedStockTrader.com
Get Stock Rover Premium Plus Now or Read the In-Depth Stock Rover Review & Test.
---
9. Financial Times: A Respected Financial Daily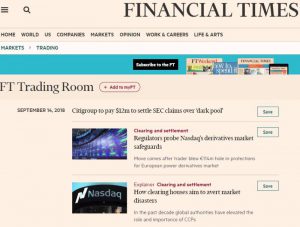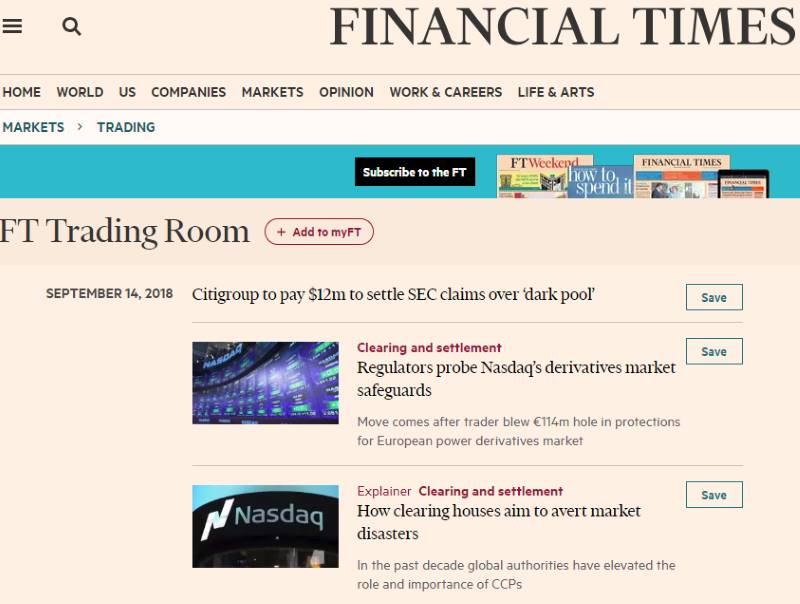 The Financial Times is one of the oldest financial print news organizations in the world, and it has done a good job with the look and feel of the website, and they have a lot of in-depth data and financial content to offer.
However, most of it is behind a paywall, and it will cost you around $20 or 20 EUR per week.  For that investment, you will get the Financial Times delivered to your home six days per week from Monday to Saturday, plus their FT weekend paper and a digital version of the paper.
The FT is a large newspaper with masses of content every day, so if you are willing to save a forest full of trees, you can opt for the Digital Daily for $6 per week or the Digital Daily Plus subscription for $10 per week, saving trees and money.
10. Fast Company: Best for Start-up Investors
Fast Company initially seems like a strange beast, with articles highlighting successful entrepreneurs and new businesses.
But if you take a closer look, it provides quite compelling insights into future industry-disrupting business models and hotshot startups.
Think about it like this; if you want to get in on a future Amazon, Microsoft, or Netflix, Fast Company is an excellent resource for locating fast-growing companies to invest in.
Try a subscription to see if it provides inspiration for your future investments.
Are You Looking For Stock Investing & Trading Software? Here Are My Favorites.
My favorite
software for trading
is
TradingView
because it does everything well. It has backtesting, great charts, stock screening, and an active community of over 3 million people sharing ideas, plus a free plan available globally.
My favorite
software for investing
is 
Stock Rover
, as it specializes in deep fundamental financial screening, research, and portfolio management. It is the ideal platform for dividend, value, and growth investing.
My favorite
software for stock market news
is
Benzinga Pro
, with its super-fast real-time news engine, squawk box, and news impact ratings.
My favorite
AI trading software
is
TrendSpider
which enables automatic pattern recognition for Trendlines, Candlesticks, and Fibonacci levels.
Trade Ideas
uses AI to generate high probability daily trading signals for auto-trading.
My favorite
stock-picking service
is
Motley Fool Stock Advisor
, which has a proven track record of beating the market with excellent stock research reports.
Read the Full Top 10 Stock Market Software Testing & Review