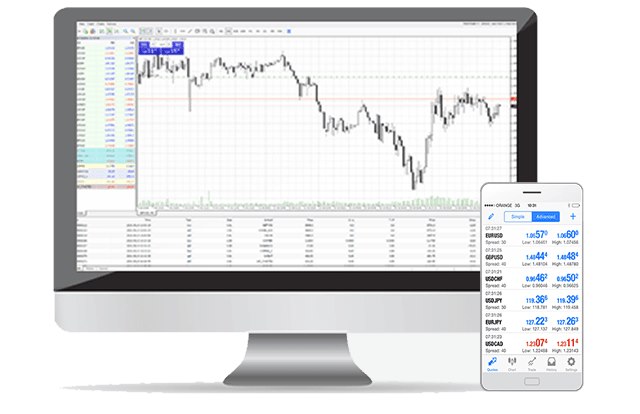 AVA Trade has a special secret-they a market leading in the hottest area of trading. Find Out how you can profit in Our [37 Point Review]
AVA Trade was a Winner in Our 2018 Review of CFD & Forex Brokers. Find out why they scored so well and what you need to look out for…
This is the in-depth review of AVA Trade conducted as part of our 12 Biggest & Best CFD Brokers Review for 2018.
For A Full Data Sheet of the FXPRO offering see the bottom of the page.


AVATrade: Best for those who want to Automate Trading & have a great selection of Cryptocurrencies
AVATrade offers the biggest selection of Cryptocurrencies to trade (11) and 50 Fx pairs at 1:400 leverage.
They also have 19 indices and 21 ETF's to trade, but are a little light on equities with only 100 on offer.  They do however have 17 Commodities and are only of only 4 brokers to offer Bonds & Treasuries.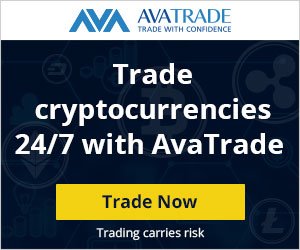 AVATrade has an excellent selection of tools including MT4 and ZuluTrade. The standout offerings include DUPLITRADE which allows you to copy the trades of traders you hand pick and you can see their trading history and vet them first.
RoboX is also an Algorithmic system that apparently allows you to apply over 100 million trading strategies tailored to your needs and risk profile.
Through the SharpTrader dedicated website, you get access to research from 6 analysts.  Packed with high-quality training videos this is a good educational package.
AVATrade, seem to struggle with the customer satisfaction aspects, whether it is perception or reality they scores only a 5% approval rating in TrustPilot (based on 64 ratings) and have 9 negative tweets for the 3 months to Dec 2017.
AVA Trade 37 Point Service Offering Data Sheet
CFD 's :Share, ETFs, Options Comparison
Shares #
100
Shares Leverage
1:20
Shares Comission
Spread
Indices #
19
Indices Leverage
1:200
Indices Commission
Spread & Overnight Interest
ETF #
21
ETF Leverage
1:20
FX, Crypto Comparison
fx Pairs
50
fx Leverage
1:400
fx Commisions
Spread & Overnight Interest
Crypto Trading
11
Crypto Leverage
1:20
Commodities, Bonds, Treasuries Comparison
Commodities / Futures
17
Commodities Leverage
1:200
Bonds / Treasuries #
5
Bonds Leverage
1:100
Funding & Company Size
Minimum Balance
$100
Established
2006
Number of Clients
N/A
Investor Protection
Investor Protection
Regulated By
Central Banks of Ireland, ASIC, Japan FSA
Parent Company
Privately Owned
Trading Software
Broker
avatrade
Software
AvaTradeActt
MetaTrader 4
MT4 Floating Spreads
AVAOptions
Automated Trading
Mobile Software
Yes
Customer Support, Research & Education
Broker
avatrade
Customer Support
Live Chat & Phone Support
Research / News
Yes
Education
Sharp Trader
Twitter Followers
8800
Negative Tweets 3 months
9
Trustpilot (% Avergae Rating & Above
10%
Types of Complaint
Support ticket open 4 weeks
Money withdrawal
Online Support Delays
No serious complaints about fraud, halting trading
AVA Trade - CFD Forex Broker Detailed Data Sheet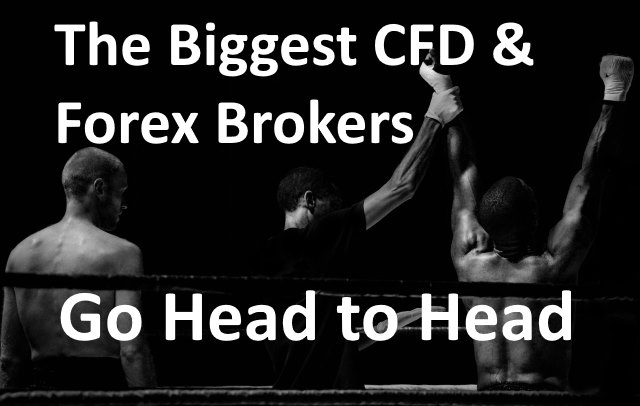 Risk Notice - CFDs, which are leveraged products, incur a high level of risk and can result in the loss of all of your invested capital. As a result, CFDs may not be suitable for all individuals. You should not risk more than you are prepared to lose. Before deciding to trade, you should ensure that you understand the risks involved and take into account your level of experience. You should seek independent advice, if necessary.