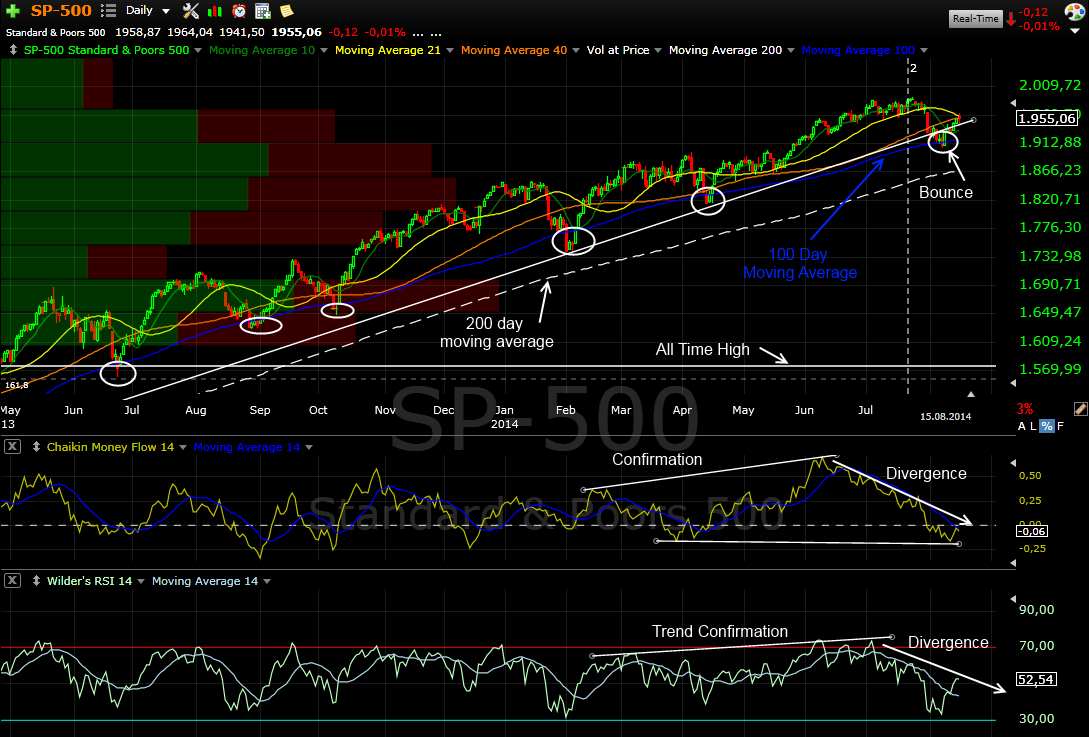 Knowing Technical Analysis can help
On Thursday 31st July 2014 the market suffered a "relatively" big drop according to financial market news, but historically a drop of 2.5% in one day occurs multiple time per year, this has happened twice already this year.  The market recovered within 10 days showing a nice turnaround on the 7th and 8th of August. When we look at a view of the trend over the last 12 months we can see clearly this was nothing to worry about.  Many technical traders view the 100-day moving average as a sign of concern.  But as we can see the chart below shows that in the past 12 months the 100-day moving average has been broken 5 times already.  The market has promptly recovered and moved on to new highs.  A significant penetration of the 100 day moving average and a sustained move towards the 200 day moving average is, therefore, something to be more concerned about.  We are still far from the 200 day moving average and the recovery is underway.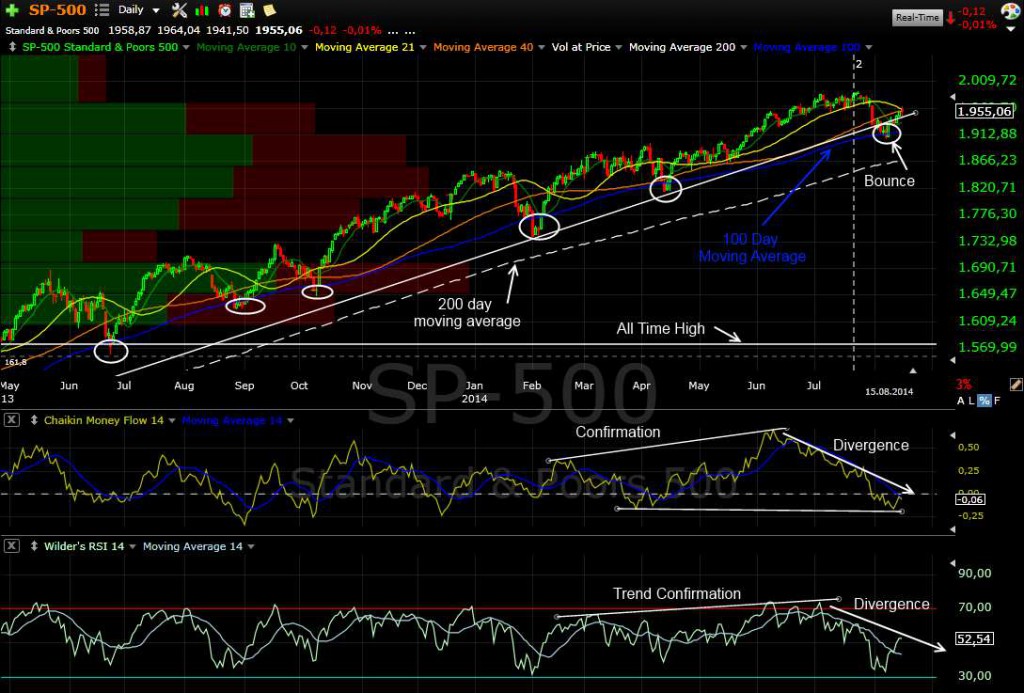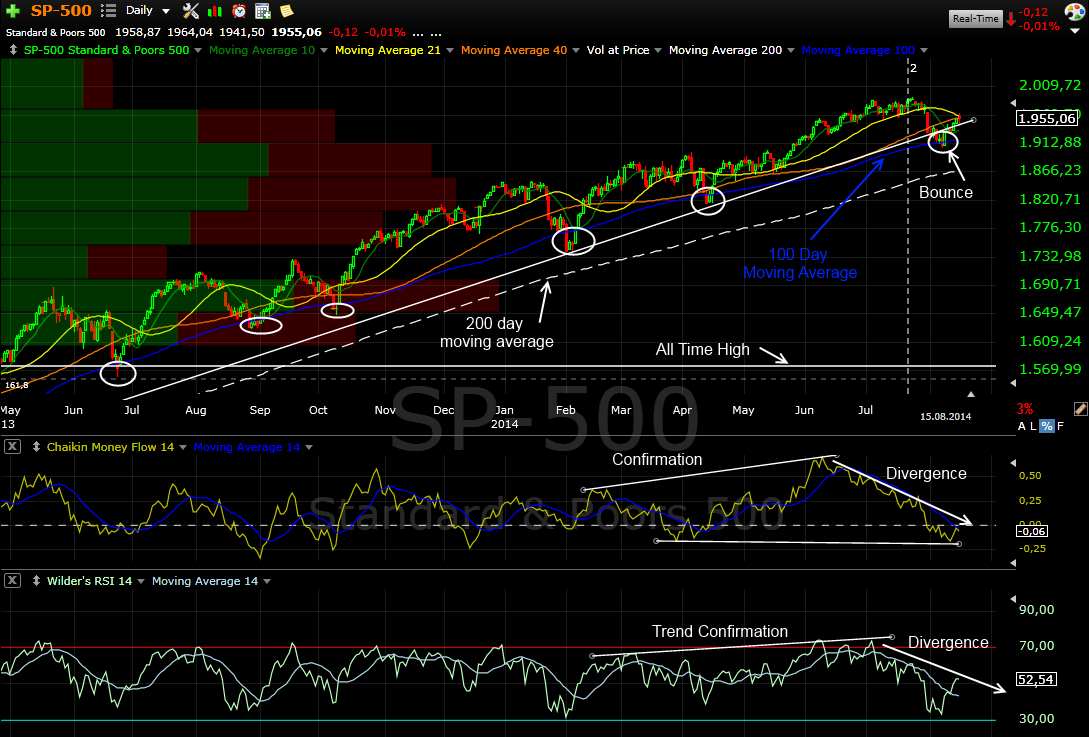 Did You Spot the Divergence?
As any of the Liberated Stock Trader PRO students no doubt would have spotted, there was a divergence of the Chaikin Money Flow Indicator and the Wider's RSI indicator which occurred from the 3rd July, this started to give us a few weeks notice of the impending retraction in market prices.  Take a look at the two lower indicators with the downward arrow on the right side of the chart. The ability to use the money flow (indicating is money is flowing in or out of the stock) and the Relative Strength Indicator (RSI) (which compares the strength of the price movement versus itself) is a key in stock market technical analysis.  We now see these two indicators starting to confirm the new short-term uptrend again which is reassuring.
 Earnings Season So Far
Over 60% of the S&P 500 companies have exceeded expectations so far this earnings season.  The average earnings growth has been over 10% for those who have reported so far.  This shows there is a good depth of profitability and profits are growing.  Retail has been struggling through with only 33% of retail stocks beating on top line earnings.  This could create some headwinds to continued growth if the market participants perceive this as a future challenge.  But on the whole the market seems to be taking is well. Although we are in the middle of the holiday season there is still plenty of opportunities out there.