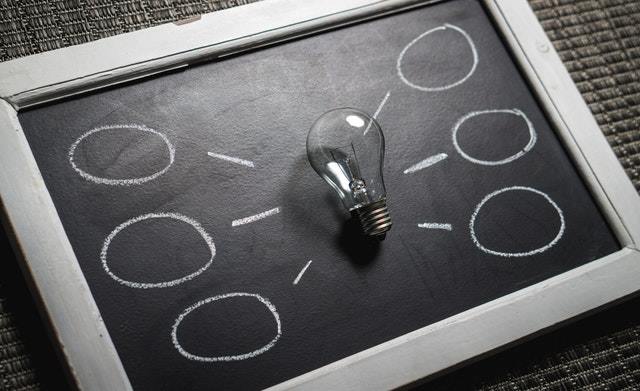 Today's students are eager to earn money because they understand that money equals freedom. The word investment sounds spectacular in the years of many students who are ready to start risking their time, money, and attention on various businesses, investments, and money-making opportunities.
Since college is a time that's supposed to help you transition from teenage to adult, trying different things is extremely beneficial for your personal and professional growth.
In today's post, I'm going to share five interesting investment ideas for students on a budget.
Invest in Capitalized Products
A college investor must be a smart investor, especially because of the limited or fragile budget that he must be holding. At this stage in life, investments must be carefully calculated.
There are two types of investments: speculative (crypto, forex, and anything that is similar to a bet), and non-speculative (low-risk investments that provide a steady 1-12% profit each year).
Each investment must have an objective. What do you want to accomplish with the money that you'll be earning? Do you want to invest it further? Use it to buy a car? A house?
If you're working on a higher goal, which is often a long-term goal (financial security, passive income, etc.), you'd better start looking for the best-capitalized products in your marketplace.
Investment companies are offering you the possibility to jump on their ship. You're investing a certain sum of money each month, they're investing the money for you, and they pay you back. The best part is that you can start with small sums that build up.
In case you didn't know, the compound interest that's generated by your capitalized financial product is going to double or triple your deposited money, helping you reach amazing amounts.
You can Google capitalized products [your country] and discover the most relevant options.
Before you pick a company and product, make sure you find a financial consultant to exchange a few words. If you don't, at least make sure that you're doing your homework before signing anything.
Invest in an Online Writing Business
If you're curious about how to strategize an online writing business, pay attention to StudyClerk, a reputable service from which you can buy college essays online, and replicate their model while adapting it to your situation.
An online writing business gives you the possibility to work from home, and the investments would only be significant during the first stages of your startup.
What you need to keep in mind is that you need to prioritize your budget properly and allocate the right funds to the right actions. Use the 80/20 rule and pay attention to the following tasks:
Invest in the right domain and hosting
Present yourself as a professional brand
Invest in your social media image
Invest in high-quality content (use an essay writing service or a writing helper)
Invest your time and attention to engage with potential customers
Invest in freelancers or employees and generate a fair return on investment
Invest in the development of new services such as homework help online
Develop an Educational Business
What does an educational business mean?
Simply put, you're selling information through the form of training. It can be live training (offer these services to your college on campus) or online training through a form of a course. There are many possibilities when it comes to launching and promoting your own online video course.
Platforms like Udemy help you launch your own educational business and make a profit out of your knowledge and skills.
Invest in a Blog and Monetize
Investing in a blog is not only a financial investment but also a personal and personal development. A blog makes you break a lot of barriers. You need to cultivate patience, consistency, hard work, strategy, and lots and lots of other things.
Moreover, if you dispose of a decent budget, you need to learn how to prioritize your money. There are a lot of spending directions: you can invest in digital tools, in freelancers that can create high-quality content for you, you can invest in visual content, personal and professional training that allows you to create better content, and much more.
Basically, you need to create value through your blog, and the tools that you need to use in order to do that might cost you quite a bit. Consider it a very fine long-term investment!
Buy Low and Sell High
This is classic. Buy low sell high is all about finding a very good niche that also makes you feel passionate. Some people buy and sell cars, others love to buy and sell art.
What do you love to do, and what are you good at?
Figure out a niche and start looking for buy and sale opportunities. Calculate your costs, your predicted income, figure out the strategies and go for it.
Final Words
Investing during college is a very wise choice due to numerous reasons. The benefits are obvious – you get to become a responsible young adult that is able to think long-term and prioritize two of the most important resources, time and money.
Use today's ideas and align them to your personal needs. Find your objectives, commit to them, then take consistent action until you get there. If you lose small amounts of money here and there, that's part of the game. If you lose significant money, it's time you change your strategies and choose a different investment opportunity. Best of luck!