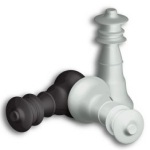 And the winner is…
Do you want to know which stock market analysis software will help you get the edge in the market?  Well you have come the to right place.
The Liberated Stock Trader Top 10 Stock Market Software review is the most in depth comparison of the best the market has to offer comparing over 760 different features to evaluate who is truly the best.  We have compared the 30 most popular vendors in the market and narrowed it down to the top 10.  Not only will you find out which software best suits your trading style, you will be able to compare head to head all of the benefits, features and prices.

Our Criteria for the Review.
Pricing & Software:
What does it cost, monthly, yearly, lifetime license
Quality of the software
Data Coverage, global or regional
Data Speed & Quality
Which Markets are covered, Stocks, Forex, Bonds, Futures, Options or ETF's
Trade Management
Broker Trade Integration
Trading From Charts
Profit & Loss Analysis
Fundamental Scanning and Analysis
A very important part of investing, the ability to find the right stocks.
Real Time Scanning
Powerful Filtering
New Services
Integrated News Services
Real-Time News
Social Media Integration
Technical Analysis
Chart Types
All the most important indicators
Chart Drawing Tools
Automated Analysis Tools
Stock Systems & Back Testing
Systems Marketplace – the ability to buy algorithms
Ability to create your own systems and back test
Forecasting features are also new this year.
Ease of Use
So to find out who the winners are and which software is right for you check our our 2015 Review