If you are looking to really learn how the stock market works, then you are probably looking around for a Stock Market Training Course. There are many training courses out there, but there are a few things you need to know before selecting the right one for you.
Most training courses available focus on Technical Analysis.
What is Technical Analysis?
Technical Analysis is the study of supply and demand in the stock market, by comparing the history of stock price movements and volume (the number of shares traded). Understanding the way the price moves in relation to the Open, High, Low and Closing Prices on a given minute, hour, day, week or month and comparing that to the volume can give an insight into future market direction. The data required is usually displayed in a Stock Chart so it is easily consumed.
The science / art of technical analysis usually falls into different areas of study:
Supply & Demand – Stock Price Movement vs Volume
Trend Following – understanding what trends are
Waves & Cycle Analysis – understanding how markets move
Stock Charts – Price – plotting price in charts to understand the history of the Stock, Share or Market Index using Bars, Candlesticks or Point and Figure Charting.
Trend Interpretation – Drawing Trend Lines – Support and Resistance Lines
Price Indicators – the study of price based chart indicators or Oscillators know as Stochastics,"Relative Strength Index" (RSI), "Rate of Change" (ROC), "Moving Averages" (MA), "Moving Average Convergence Divergence" (MACD), Parabolic SAR, ADX Average Direction Movement Index.
Study of Volume – understanding how the level of volume has a relationship with price – and how price has a relationship with volume.
Study of Price Volume Indicators – "On Balance Volume" (OBV), Chaikins Money Flow, "Time Segmented Volume" (TSV), MoneyStream.
Market Sentiment – understanding the madness of crowds
What are the Positives Of Technical Analysis Courses?
If taught correctly they can help your understand one side of the stock market equation. This is the "effect" part of the cause and effect equation. Technical Analysis Studies:
the What – What has just happened
the Effect – Not the cause
the Market Action – what is happening "real time" at the moment
the Price
the trends
Where do most Stock Market Training Courses fail?
Most stock market training courses focus exclusively on Technical Analysis, this can be misleading. I support technical analysis and am myself a Certified Technical Analyst, however having only an understanding of technical analysis can cause problems for the trader or investor. The main issues are:
No grasp of economics – no understanding of basic economic facts of life can cause an investor to be trading in a business or economic climate that is fundamentally bad, reducing any probability of success.
No grasp of company fundamentals – trading a stock that is on the edge of financial suicide reduces the odds of success of you are buying long. Of course if you are shorting a stock you also need to be able to understand the financial situation of a company.
Many stock market technical analysis courses also do not cover vitally important questions such as:
Economic Health & the Business Climate
Company Fundamental Analysis
Risk Management
Portfolio Management
Tracking Trades
Creating a system
Psychology
Also most stock market training is extremely expensive, usually $2000 + for a weekend seminar.
Stock Market Education Summary
Now you know what to look for when deciding on an stock market education provider. Ensure the Technical & Fundamental Analysis is there, combined with a splash of economics and a good dose of Money Management, Risk Management and Psychology / Mindset.

Do you want to fast track your future? Then go PRO –
Buy the PRO Training Training Package and receive 16 hours of lessons and the Print Edition of the Liberated Stock Trader Book – fast forward your future.
Guiding you through the maze of stock market investing to give you a uniquely practical and comprehensive knowledge, this book will focus on the four pillars of success.
FUNDAMENTAL ANALYSIS – Learn how to analyze the health of the business climate and how to find great companies using our practical stock screening guide.
TECHNICAL ANALYSIS – Chart Reading is not Voodoo, it is science. YOU will gain an incredible understanding of expert charting techniques, covering the most important methods, indicators and tactics, to enable you to time your trades to perfection.
MONEY MANAGEMENT – Understand how many stocks to buy, when to buy them, how much to invest and when to sell using expert stop-loss strategies.
STOCK MARKET STRATEGY – Develop your own stock market strategy and learn how to create your own winning stock system.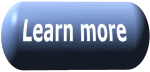 Chapters of the Liberated Stock Trader Book are listed below
Chapter 1 – Essential Stock Market Knowledge – Fundamentals
Chapter 2 – What Really Moves Markets – Why do Booms and Busts Occur?
Chapter 3 – How do markets move ? – Stock Market Cycles – Business & Economic Cycles – Kondratieff to Kuznets
Chapter 4 – Is the Company in great shape – P/E Ratio
Chapter 5 – How to find the best stocks
Chapter 6 – Chart Reading made easy – Japanese Candlesticks – Bullish Reversal Patterns
Chapter 7 – Trend Lines and Price Patterns – How to draw trend lines
Chapter 8 – Chart Indicators are your friends ! – ROC Rate of Change Indicator
Chapter 9 – Chart Indicators Volume – The Price Volume Relationship
Chapter 10 – Advanced Stock Charting Techniques Parabolic SAR
Chapter 11 – Sentiment Indicators & Trading the News – How to trade the news
Chapter 12 – Trading Strategy – What type Of Investor are you?