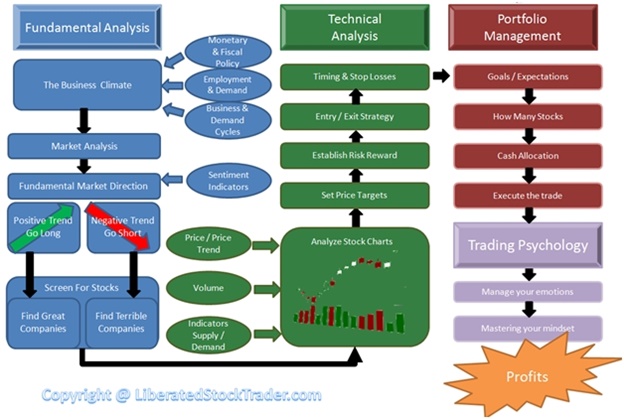 Welcome to the final part of the Stock Market Profits Blueprint Series.  The system is essentially a road map to follow to enable you to chart a course through the many stages required to make rational, intelligent investment decisions.
To go back and review all previous parts, you can follow this link. Stock Market Profits Blueprint Series
Here you can now see the complete picture.  Fundamental and Technical Analysis have factors that influence them, they then lead to the portfolio management and psychology elements.
Follow the black arrows from the top left to the bottom right.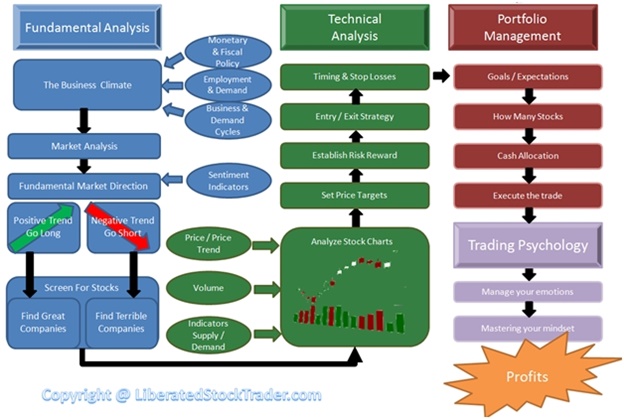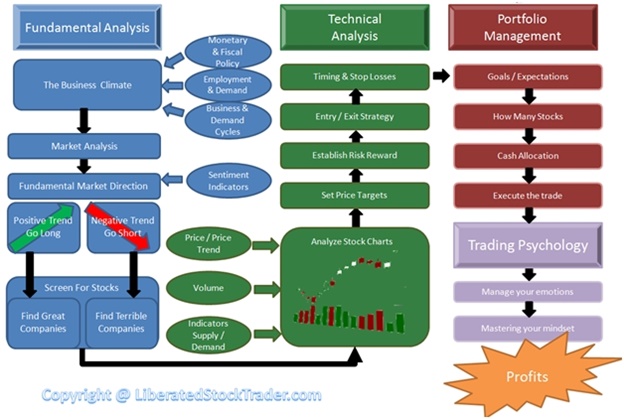 Selecting the right education for the Stock Market Profits Blueprint
The Technical Analysis Trap
Most stock market education fails to achieve what it is supposed to.  Most courses fall into the Technical Analysis Trap.  They teach only technical analysis.
While technical analysis is an excellent tool, it is not the only tool.
Both students and education companies fall into the trap of over-reliance on technical analysis.
You need an education that provides every element of the Stock Market Profits Blueprint.
An education that completes all 4 pillars of the Stock Market Profits Blueprint
An education to help propel you into the top 20% of stock market winners
There is only one education that fits this bill.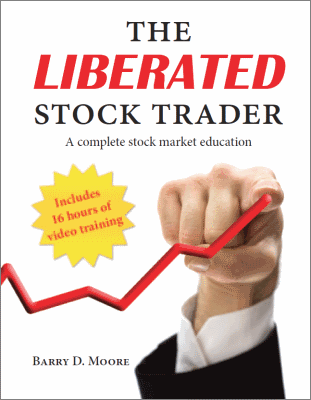 Introducing the Liberated Stock Trader Pro Training:
Understand what REALLY moves the stock market
Combine the power of Fundamental Analysis & Technical Analysis
Utilize the power of Stock Charts, Price Patterns, Volume and Indicators
Learn how to avoid the sheep mentality – using Sentiment Indicators and News Filtering
Take control of your own mind with Trading Psychology
Learn how to do Market Analysis like a professional – to help predict future stock market moves.
http://www.liberatedstocktrader.com/pro