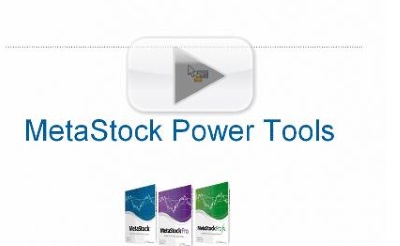 For the benefit of all our members, and those who were unable to attend, the MetaStock Power Tools Webinar held on the 1st of March 2011 is now available for viewing.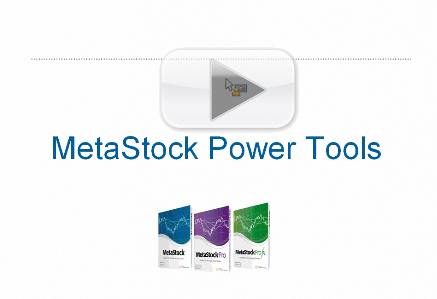 The large assortment of tools that are packaged inside MetaStock and we'll show you how to use some of them to help with your trading.
The Expert Advisor. This powerful educational tool will help you know when to get in/out of trades and serve as a personal coach!
MetaStock's scanning tool, The Explorer. You'll see how The Explorer can sort through thousands of securities at one time searching for just about any type of buy or sell signal that you can dream up. This incredible tool will save you countless hours of your time.
Back-testing. You'll see how to back-test your trading ideas before you risk any money in the markets. With this tool, you'll be able to find the right system for the right security.
This Webinar is also available on the Liberated Stock Trader Podcast
For an exclusive MetaStock Discount + special training bonuses go to: MetStock Special Offer