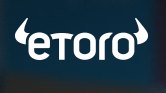 eToro brings to the table something unique.  The ability to follow and copy traders with proven verifiable track records.
You get instant alerts on the trades they are making.  Each trade is logged through eToro and the wins and losses are therefore verifiable.
It is an exciting development in the world of trading.
Other CFD Brokers do provide copy trading, however for eToro copy trading is the very core and primary goal.  To read all about eToro's competition see our CFD FX Broker Review
Whats Different About eToro?
What is refreshingly clear is that you can search for traders that match what you are looking for.



You can search for:
Do they trade Stocks, Commodities, Indices or Currencies
How active are they (% of weeks active)
How many trades have they made
You can also review:
What their weekly draw-down is?
What percentage of profitable weeks have they had?
Their overall gain
How many followers they have?
The service is free for the copier, the traders get paid a portion of the profits they earn with your money and if you select for example to copy a trader and lay down $1,000 when they trade through the system your trades are automatically made also.
If they make 20% in a year you will also (minus the commission).
Opening an eToro Account
You can open an account with as little as $100, but you would usually need about $250 to copy a trader.  If you have more than $250 to invest you need to diversify by copying more than one trader as the limits dictate no more than 40% of your portfolio on any one trader.
Also, what is nice is that you can suggest your own stop losses, for example, if a trader you are copying loses you more than 40% you can choose that the system automatically exits you from the copy relationship and closes all the open positions.
While my advice is always to take your investing decisions into your own hands, this might be an interesting tool to invest a speculative amount of your main portfolio allocation.
It is a fascinating system with clarity into the track record of the traders you copy.  Of course, if they go on a losing streak so do you.
With thousands of active users and a vibrant community feel, this is truly an innovative product worth investigating further.
Etoro claim 4.5 million clients and were established in 2008.  This number is believable as they have been viral for quite some time, offering a social trading first environment for copy traders.  I tried out the service first hand and it works.
Online Ratings for eToro
As part of our detailed CFD Broker Review, we dived in depth on eToro and analyzed the TrustPilot Score.  eToro was rated by 444 people to have only a 59% Approval Rating (meaning only 59% of these people rated eToro Average or better), this seems extremely poor.  Read for yourself the eToro reviews here.
I have tried eToro personally to test it and had no negative experiences but can 444 people be wrong?
CFD 's :Share, ETFs, Options Comparison
Shares #
750
Shares Leverage
1:5
Shares Comission
Spread & Commission
Indices #
12
Indices Leverage
1:100
Indices Commission
Spread & Commission
ETF #
58
ETF Leverage
N/A
FX, Crypto Comparison
fx Pairs
47
fx Leverage
1:400
fx Commisions
Spread + Commission
Crypto Trading
7
Crypto Leverage
1:1
Commodities, Bonds, Treasuries Comparison
Commodities / Futures
6
Commodities Leverage
1:100
Bonds / Treasuries #
Bonds Leverage
Funding & Company Size
Minimum Balance
$100
Established
2008
Number of Clients
4,500,000
Investor Protection
Investor Protection
Investor Compensation Fund 20,000 EUR
Regulated By
Cyprus SEC, South Africa FSB, UK FCA
Parent Company
Trading Software
Broker
etoro
Software
eToro Web Trader
eToro OpenBook
Mobile Software
Yes
Customer Support, Research & Education
Broker
etoro
Customer Support
Web Only
Research / News
Webinars & Social Community
Education
Trading eCourse
Videos
Twitter Followers
76000
Negative Tweets 3 months
2
Trustpilot (% Avergae Rating & Above
61%
If you are using eToro please share your experiences by adding a comment below, we would all be interested in your thoughts.