Archive for Toolkit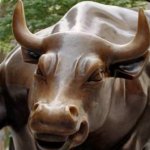 I recently received an email from a new student who purchased the Liberated Stock Trader Pro training.
"Your training program appears to be excellent, but I have no way of being able to carry out Fundamentals Stock Screening on the ASX (Australian Stock Exchange) without spending thousands more dollars on the Metastock RT program". A.Z. New Zealand.
The core problem here is that:
He lives in a country where trading the local stock market; in this case the Australian Stock Exchange (ASX) costs $95 per trade
He cannot get a good high quality stock market software platform at a reasonable price
International stock market software including powerful stock market screening is prohibitively expensive for regional markets; $1000′s per year
There are no high quality online free stock screeners he can use for his exchange
For the new trader the costs are insanely high
But there is a solution
To get an advantage in the stock market you need a solid education, experience, patience and also the best tools. This stock market analysis software review will compare 10 highly rated software offerings from industry giants to new entrants.
What you need in a software package is essentially down to how you trade and what information you use in your trading style.
If you are a day trader you may need real-time news, real-time scanning and level II streaming quotes. If you are a long term fundamental investor you may be looking for strong economic and company fundamentals scanning. If you want to develop your own automated trading systems that are back tested and place trades automatically you will be looking for this functionality.
Rating these packages side by side can give the impression that one package is better than all the rest, but the key is what software suits you and your trading style the best. Please read the "Recommended For" section in the reviews to understand the unique offerings that each vendor provides. No two software packages are identical, each provides a unique price and feature point.
Read more as Telechart, TradeStation, e-Signal, MetaStock, EquityFeed  and more go head to head.
New Podcast Episode – The Introduction to the Liberated Stock Trader PRO Training
As promised I have released the – Introduction to the Liberated Stock Trader PRO – PREMIUM Stock Market Education FREE onto the PODCAST Series.
Why? So you get a feel for the Premium Training what it covers, and what you will learn.
Introduction to the Liberated Stock Trader PRO Training Course. Released Today June 18th 2010
Mission?
Principles?
What will I learn?
Chapter1. Part 1 Essential Knowledge. Release Date June 25th 2010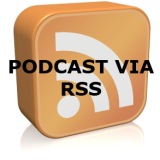 Bears, Bulls, Short, Long
The war between the Fundamentalists and the Technicians
Technical Analysis and Fundamental Analysis
Fundamental Analysis
Technical Analysis
Economic Theory
The best approach
Dow Theory
Summary
Chapter1. Part 2 Essential Knowledge. Release Date July 2nd 2010
The Stock Traders Checklist
5 mistakes to avoid right from the start
Summary
The Liberated Stock Trader PRO Training is priced at a bargain $239, so if you like the Introduction or Chapter 1 of the series, get on board now.
Even if you do not have an iPhone or iPod Touch, you can use this PODCAST RSS Link to get the updates in whatever media player you wish.
So register for the PODCAST now.. it is FREE after all, what do you have to lose